Dressing well is the key to making a lasting impression on the people you meet. Whether it's stepping out for a grocery run or going to work, the way you present yourself to the world makes all the difference. This is why it is important that you invest in trendy pieces that can transform your look and help you exude confidence and style.
While this sounds like an easy task, it can be quite challenging to keep track of what's in and what's out in the ever-evolving world of men's fashion. Many find it challenging to know where to begin, but this should never stop you from dressing on point. The key is to build a wardrobe that includes staples and statement pieces that can be played around with, depending on the occasion.
If you are looking to upgrade your current wardrobe and are curious to know about this year's fashion trends for men, this article will serve as the ultimate guide. Read ahead to learn about everything you need to know to put together a stylish wardrobe that is sure to turn heads on any occasion.
1. Stay True to Your Personality
This year, it is all about wearing clothes that should not only be stylish but should most importantly reflect your taste and personality as well. If you try to dress up like someone you're not, then the chances are that you will not feel comfortable in your skin.
When you wear what you love, it really shows and enables you to put your best foot forward. This is why you should always go for confidence by choosing outfits that reflect who you are and what you want to represent. Whether you want to express your faith through Christian apparel or other statement pieces like graphic t-shirts, you should always opt for bold pieces that portray your beliefs and opinions. So, remember to always stay authentic to your personal brand when picking out pieces for your 2020 wardrobe.
2. Pay Attention to The Fit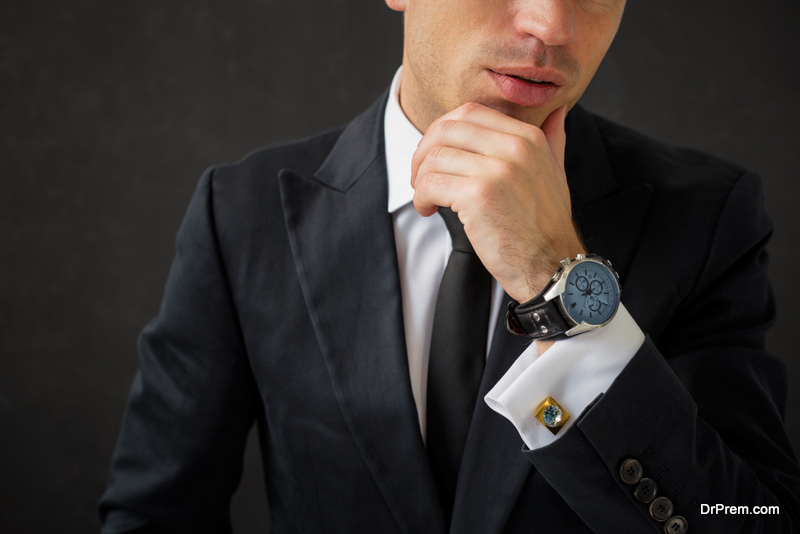 The one aspect of clothing that can make or break your overall look is the fit of the clothes you choose to wear. Fitting does not just mean that your clothes should slide on easily. They should actually suit your frame and accentuate the areas you want to draw attention to while minimizing the ones you wish to conceal.
What we see in 2020 is a shift towards loose silhouettes and oversized aesthetics. While it remains important to own one or two pieces of well-tailored suits or blazers, you should take a fashion-forward step towards oversized tailoring and opt for a piece with a relaxed fit. A slouchy large-sized blazer paired with a perfect pair of stylish sneakers will make for a trendy smart-casual outfit.
3. Select the Perfect Color Palette
Aside from fit and form, an integral part of any wardrobe is the color palette, but it can be tricky to pick trendy colors that actually enhance the outfit.
When it comes to building a stylish wardrobe, we recommend that you opt for an overall neutral color palette as a foundation and then build color through single statement pieces. Go for earthy tones like brown, beige, tan, green, or for warmer tones like blue and grey for your essential pieces of clothing.
Once you have that, you can introduce color in as many creative ways as you can or would like. You could throw on a bright sweater or even a scarf that brings a pop of color and intrigue to the entire outfit. If you want to make a bold color choice, you can go for tie-dye pieces that are very trendy at the moment. Incorporate a tie-dye hoodie or a long-sleeved sweatshirt into your wardrobe for days when you really want to stand out.
4. Tie It All Together with The Right Accessories
If you want to look fashionable, you must remember that an outfit is incomplete without the right accessories for that extra oomph. Once you have put together the clothes, you should consider the kind of accessories you want to wear to complete the outfit. One of the most basic things to start off with is a bracelet. If you haven't been wearing one, maybe it's time to consider owning this highly trendy piece. You could go for a smart metallic band or for a beaded design, both look effortlessly chic when paired with the perfect outfit.
Another trend that we see this year is a crossbody bag for men, which takes your classic fanny pack up a notch. If you want to carry your essentials with ease, go for a crossbody bag that is hung above the waistline for a stylish look. Sunglasses are another classic item owned by most men but if you really want to be on point, then consider getting yourself a pair of shield glasses that look futuristic yet sleek.
Final Thoughts
Building the perfect wardrobe that is true to your personality takes time, patience, and practice but don't let that thought scare you from dressing well. Follow our guide and start with a basic collection of pieces that make you feel your very best. Build outfits around what you own and keep an open mind as you step out each day.
Through feedback, observation, trial, and error, you will reach the perfect momentum. Once you do, you can step outside of your comfort zone and start making bolder fashion choices to stand out even further. But remember, confidence is key, so no matter how you dress, be sure you exude ample amounts of it.
Article Submitted By Community Writer