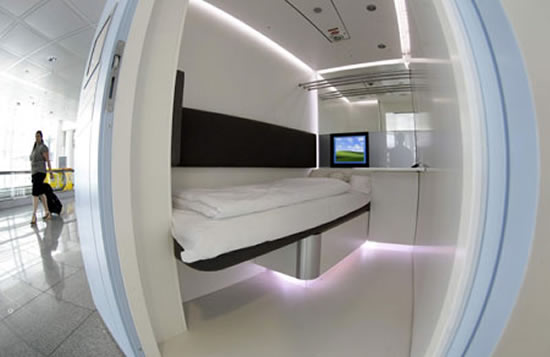 Napping at a Euro a minute in the middle of an airport is not a bad proposition. Jetlagged travelers with unearthly connections can find some reprieve with a comfy bed to cozy up in, along with net connection. I am talking about the latest bout of luxury offered to weary travelers that is hitting the airport scene. The Napcab is an installation that can be found at Munich airport's Terminal 2. It was an award winning design at the Munich University's Innovation Competition that found five enterprising students come up with this wonderful solution to transfer time woes. I can totally empathize with the situation where missed connections and delays cause a lot of stress to passengers. First class lounges and paid-for rooms are fancy for the upper crust, but the economy class usually has to depend on pulling uncomfortable benches together.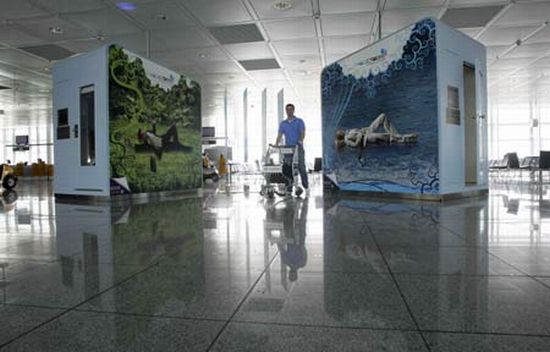 This dignified option will find many takers, as I can picture harried passengers treating themselves to this oasis. Not a very costly affair, the Napcab can be hired for 15 Euros for the first 15 minutes.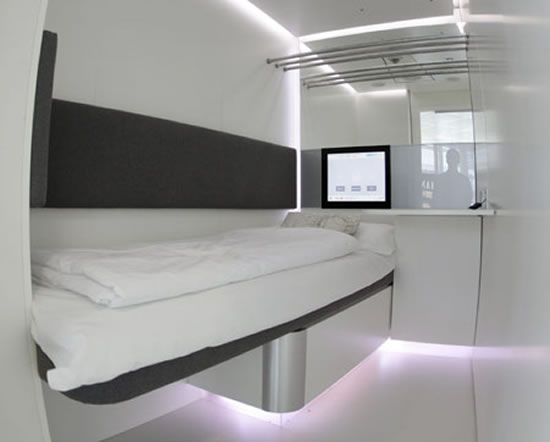 Should you want to indulge in more than a power-nap, another 4 Euros per quarter-hour will be billed. For those unlucky souls whose flight connections have gone totally haywire, can rent the Cab for the night at 60 Euro…. cheaper than a night at Hilton!

Source: Xinhuanet