If you are one of those who are constantly on the hunt for buying some really cool and crazy USB Accessories, then perhaps you have landed at the right place! Mentioned below are five such USB toys that not only prove to be useful, but also are also fun to use! Here are some of the five best USB toys worth buying.
USB Desk Vacuum
Priced at $ 13.49, the USB Desk Vacuum has been specially designed for those who like to keep their work stations clean and tidy. All you need to do is plugin this USB accessory into the USB port and that's it! It just works fine clearing up the mess on your desk completely. A really cool USB accessory indeed!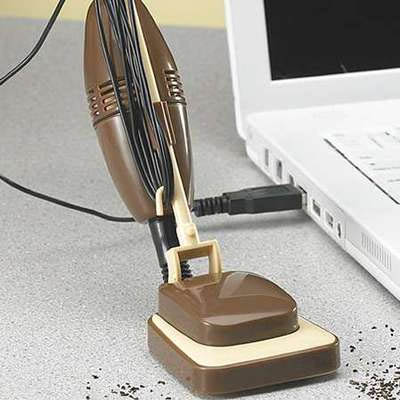 USB Beverage Cooler
Like having a chilled can of beer while working on your laptop? Well, then is the ultimate USB accessory for you. The USB Beverage Cooler works like a small fridge and can quickly chill a can. Equipped with a tiny bluish LED inside, the Beverage Cooler keeps your drink cool while you are busy working. Thinking of buying it? Well, you need to shell out $ 29.99 to own it!
USB Portable Chess
Technology, indeed, knows no boundaries. And, the USB Portable Roll Up Chess Game is a perfect example of this. Use this accessory to play chess against your computer or a friend. Its in-built software helps you save, record and even replay games. The software also allows you to indicate moves and even keeps a track of the same. Wondering about the cost? It's just $ 107.99!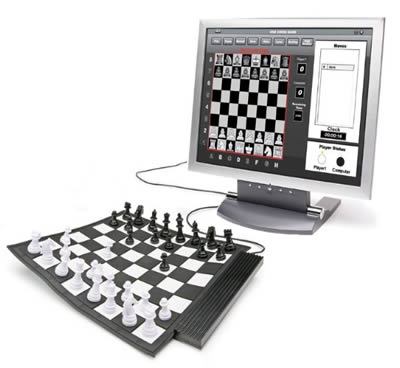 USB Digital Microscope
If you have ever wondered of capturing some amazing videos and pictures, then the USB Digital Microscope could be the answer to your questions. Coming for $74.95, it allows you to capture and display images right your laptop or PC. If you are curious about everything that surrounds you, grab the digital microscope and start collecting best quality, breath-taking pictures. What's more, the microscope also has a Zoom-In feature. Amazing, isn't it?
USB Lamp
Taking its inspiration from Star Wars, the USB Lamp is the best way to illuminate your workstation. Priced at $26.24, this USB Lamp is approximately 13 inches in height and its light can be easily adjusted as per different needs. Indeed, it's a great accessory to add up to your unique Star Wars collection!