For centuries, huge architectures with fascinating designs have been mesmerizing the world. With their futuristic designs and unique shape, they are inspiring people and proving their existence to the world. Currently several projects for constructing mega-structures are running. These powerful architectures are beyond our imagination. Full of space-age support, these gravity-defying structures are ready to hypnotize the world. Here are some of the futuristic architecture designs, which you would love to know about: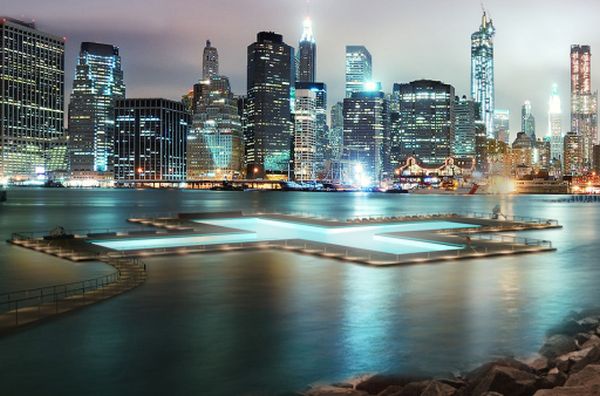 Floating Pool:
Floating pool is a huge "+" shaped pool in New York City. Family and PlayLab are designing the project to bring water filtration from Manhattan and Brooklyn. +Pool will allow people of the city an amazing space to swim. The pool has a natural filtration system that is capable of cooling up to half a million gallons of river water every day. This huge architecture is proposed to be completed by 2016.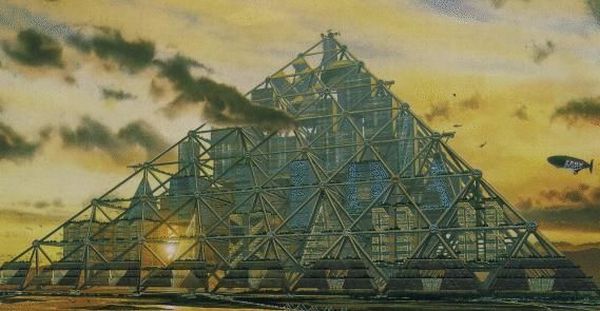 The Tokyo Mega Pyramid:
The main idea behind this futuristic architecture is to make a self-sufficient building that can carry the population of the whole city in one building. This mega structure would house around 750,000 people inside the major big pyramid, stacked with additional 50 smaller pyramids. The company has been planning to build this architecture for years, which could now become a reality. The mega pyramid would be 2004 meters high and would acquire 1/47th of the Greater Tokyo area's population. The project is so large that it is not possible to build this architecture with currently available heavy weight resources.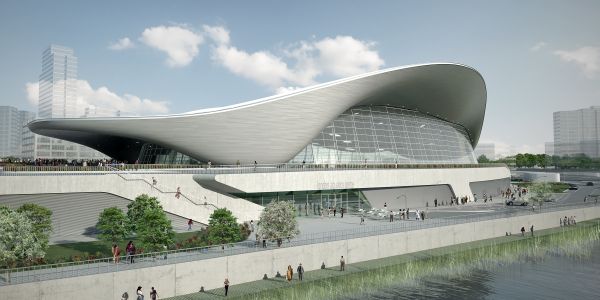 London Aquatic Centre:
The London Aquatic Centre is the most admirable architecture proposed by Zaha Hadid Architects. The amazing architecture portrays the motion of water with beautiful curves that makes it grab people's attention. Designed to accommodate the London 2012 Olympic Games, the Aquatic Centre hosted the swimming, diving, water polo, and many other games. Further, it hosted numerous national and international events of sports. Now, this complex is open for the public as a swimming centre; local visitors can make use of this to learn diving.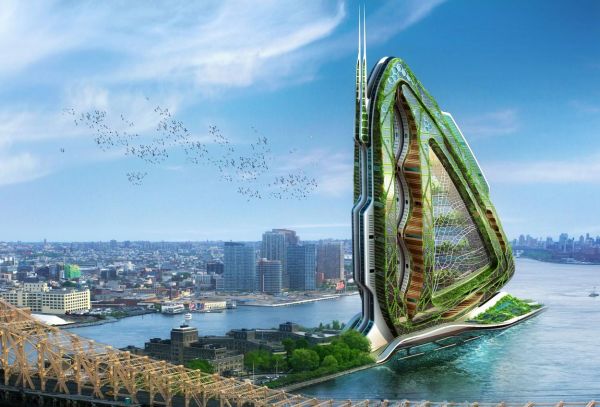 Dragon Fly:
Designed by Vincent Cellebaut, Dragonfly is a futuristic vertical farm in New York. The building would contain offices, social parts, research labs, farms, and production rooms.  The mega structure will contain plant farming throughout the steel and glass set of wings aside from maintaining proper soil nutrients. The structure flaunts wings with space that aim to harness solar energy during winters. Dragon Fly is further provided with natural ventilation for cooling in summers.
Summary:
Modern architects are coming up with highly futuristic and fascinating architectural designs with myriad styles and shapes, which intend to tickle our fancies and provide enough impetus to our imagination. In this article, we intend to tell our readers about some amazing skyscrapers and structures that would become a living reality in the near future.