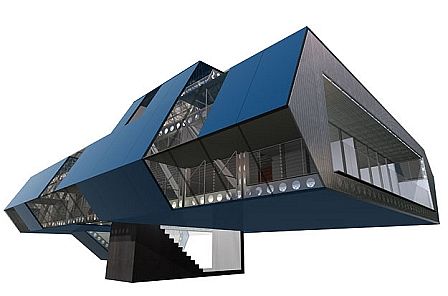 All of us have had a secret Star Wars or Space Invaders fantasy at one point of time or another. But, since most of cannot afford to go live in a galaxy far, far away, why not invest in having an ultra-futuristic home here on earth?!
Thankfully Koynk Architecture already had this brilliant brainwave and they came up with these incredible home designs, seeking to utilize steel 'uni-body' frames, structural panels and insulated glass for their designer homes. If you choose to 'order' one of these extraordinary homes, you won't have to worry about a thing, as these homes are delivered fully-furnished and fully-equipped with the latest appliances and fixtures!
Now that's what I call service!
Source: Prefabs