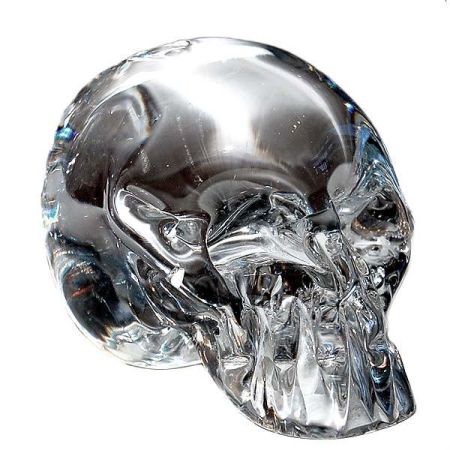 Skulls are somewhat thought to be horrible kind of a thing, glass skulls are latest items crafted by esque design. One important thing about this glass skull is its being so realistic in appearance! The purpose behind this creation is not very clear, but my sense says that esque design made this skull for creating some dreadful environment.
Well, to some extent, these hand-made skulls appear to be very different and matchless. When you hear the word "skull", the first thing likely to be seen is — some fearful expression on your face. But guys, don't worry and be happy, it's just a show piece, place it where you want and enjoy this beautiful creation!

You can get skulls in four different sizes – small (2.5″l x 1.75″w x 1.75″h), medium (2.75″l x 2″w x 2″h), large (2.25″l x 2.75″w x 2.5″h), extra-large (3.75″l x 3.5″w x 3″h) and prices are according to the size of skulls.