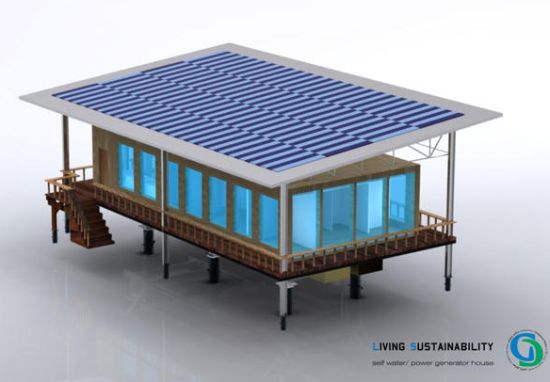 Conceived by Greggory Cates and designed by John Farag, the Global Sustainable Home (GSH) is a factory built structure manufactured in a series of sections that are small enough to be shipped through normal inter-modal logistics and then assembled on site in about a week. Developed as a part of sustainable infrastructure at Global Citizen, the GSH employs helical piers for its foundation. The helical piers are sized to the site soil load-bearing capacity. This method allows for the installation of the GSH without the need to recondition or substantially modify the soil, resulting in minimal disturbance to the environment.

Generating power (about 100kw a day) from a solar array to run all the systems, the GSH fulfills its (fresh) water requirements through an air-to-water condenser. The global operation zone for the house is roughly between 30 degrees north and south of the equator. The house integrates dry-composting toilets, while other plumbing fixtures like sinks and showers are connected to a gray-water to potable system that uses water generated for a week. New water is provided while last week's water is transferred for garden and yard use.
The GSH is designed to minimize the waste in construction by being manufactured. The design also minimizes the environmental impacts by eliminating the need for most infrastructure services such as sewer and electricity. The Global Sustainable Home differentiates itself from the traditional and manufactured homes by self-providing power, water and sewer services, allowing the structure to be installed virtually anywhere there is adequate sunlight.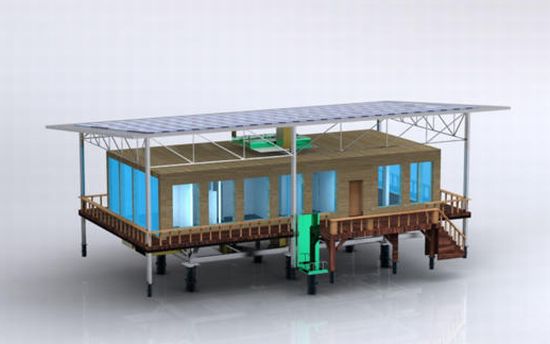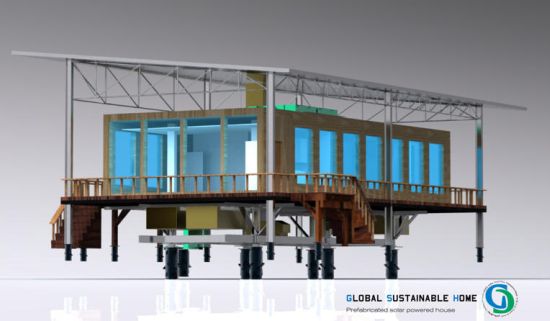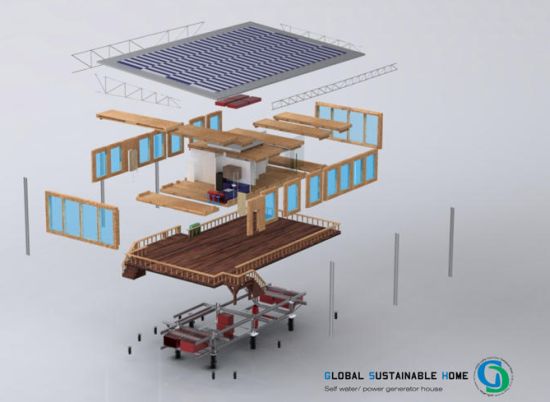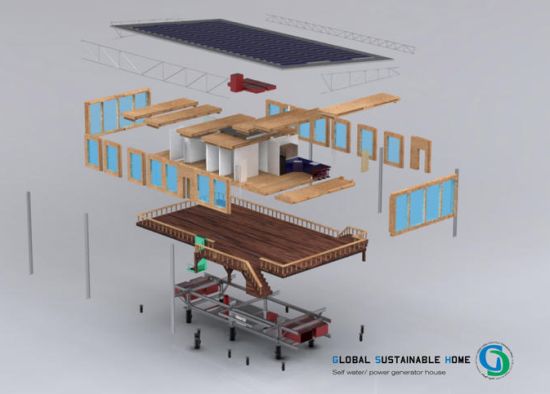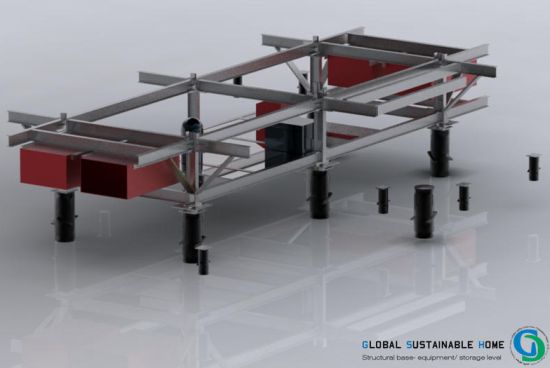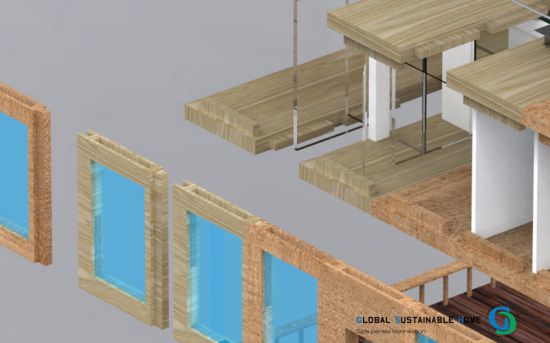 [Thanks John]