Environmental crisis is a reality all over the world. To combat it, modern architecture designs have to set new landmarks for not just fulfilling their own energy requirements but also sustaining the outside world. Designed by the MVRDV architects, the Gwanggyo Power Center is a sustainable township, to be located 35 km south of Seoul, which will accommodate about 77,000 occupants. Presenting numerous residential complexes, together with office, culture, retail, leisure and education spaces, the Gwanggyo Power Center will be a self-reliant city that will fulfill most of it energy and water requirements. The Gwanggyo also features unique circular elements to facilitate its diverse needs of phasing, positioning and size. The rings or the circular elements can be pushed outwards to enjoy the outside environment.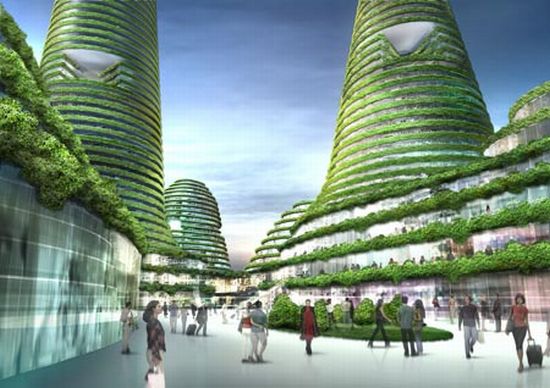 Design status:
The Gwanggyo Power Center is a design concept that claimed top position in the City Center Competition Seoul, South Korea. The project will be ready for the inhabitants by 2011.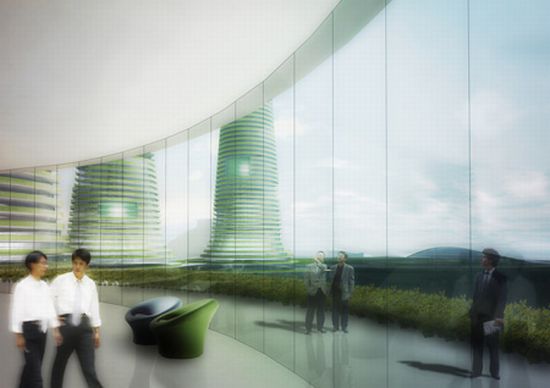 Usability:
The Gwanggyo Township is truly an architectural marvel that comes with a floor to floor water circulation system to irrigate the plants around the terraces, reduce energy and water needs greatly. The planted roofs of the township helps in improving the climate and ventilation, allowing a clean and healthy environment for the dwellers.
Via: Dezeen