In the chase to come up with the best and practical car of the future, designers are putting in their fullest, creative instincts as well as designing skills. And here's another such avant-garde eco-friendly auto concept that was conceived to be a part of the 5th edition of Peugeot Concours of design. Christened as Henosis (sounds like a Greek god/goddess name), it signifies unity, oneness. It is this philosophy that has inspired the designer, Alexei Mikhailov, to design a vehicle that unites with its driver as one, a connection between machine and human kind on a new level. Equipped with the computing power and technology to analyze the environment, driver's mood, expression, and body temperature, this uber considerate two seater car can deliver the most comfortable and safe driving experience. Better than your girlfriend!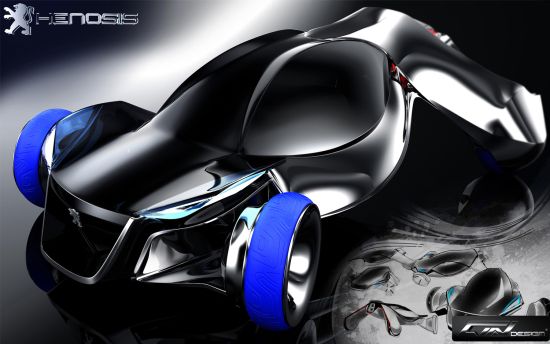 Motivated to explore new forms and possibilities for the future brand and vehicle construction, the designer has pushed the limits of form and design that are outside the realm of vehicle guidelines.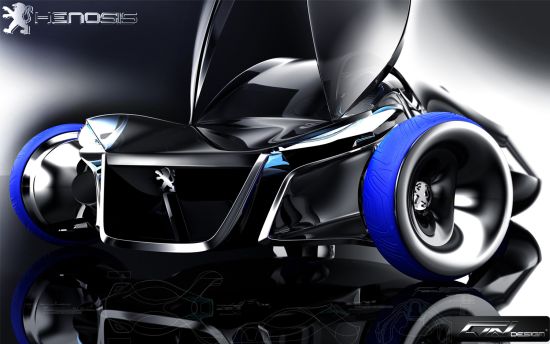 Looking like it has just zoomed in from Mars, its space-age like silhouette is constructed with two clamp like parts made out of light weight carbon nano tube polished aluminum alloy.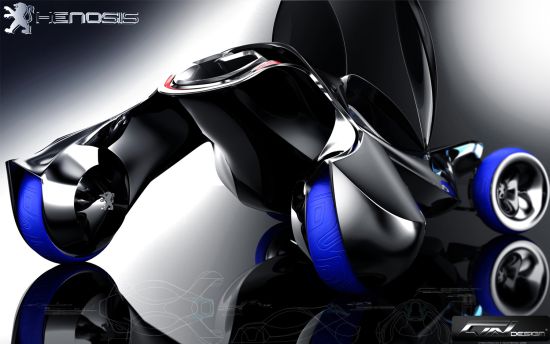 Powered by green energy, its hydrogen fuel cell and tank are located at the back, with additional battery and superconductors at the front. The whole system delivers electric current to the quad motors located in each of the wheel units, allowing for instant acceleration and power delivered individual by each wheel making it economically efficient.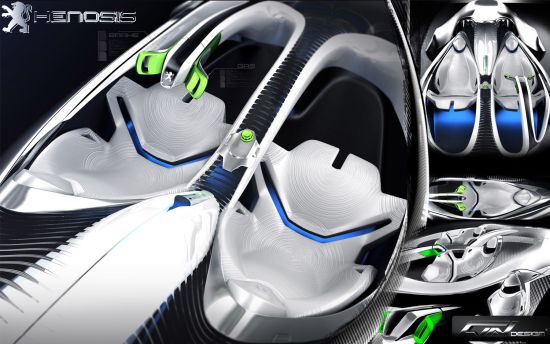 The speedometer and head up display is projected onto the windshield itself, providing direct observational information and entertainment without distraction from the ultimate driving experience. The interior is the interactive mobility center that reflects the gaming and entertainment functions, with the gas and brake pedals placed into the steering unit itself. Akin to the controls on the console game pads. Interesting, as that's what the future generation will be more comfy with.
However Alexei needs to work on many workable features like storage space, reverse view and also study the safety issues over having controls on the steering it self.