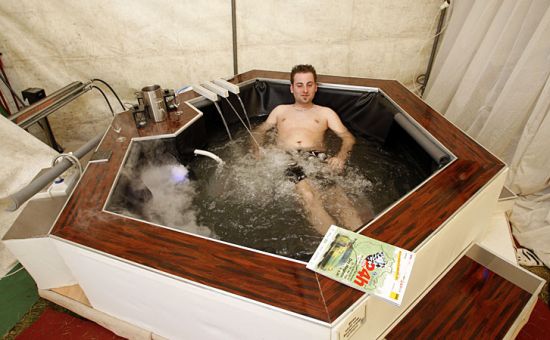 Those times are so dead when a whirlpool or a bathtub was considered a luxury. Whirlpools are finding a place in most homes these days because they are an effective way of relaxing after a hard day's work. German designer Simon Geilen has come up with a movable whirlpool design that promises to revitalize your bathing experience. Dubbed as the 'Hexagon,' the stand-alone whirlpool feature an air-bed and two waterjets. While the automated digital water warmer maintains constant water temperature until you come out of the whirlpool.



Design status:
The Hexagon Whirlpool is a concept bathtub design that if came into production will make bathing a fun.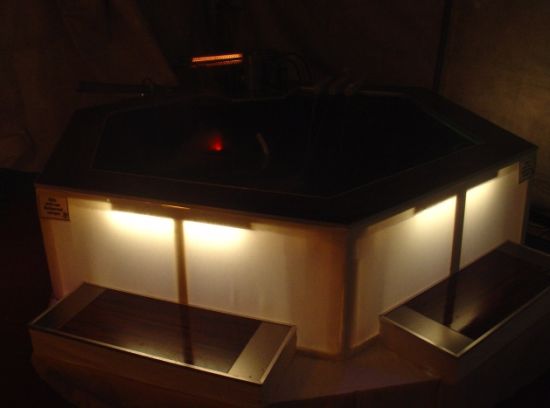 Usability:
The Hexagon Whirlpool can accommodate four adults simultaneously. Now, no need to go to the poolside for your weekend party, invite your friends at your place and enjoy the hot bath together in the Hexagon Whirlpool.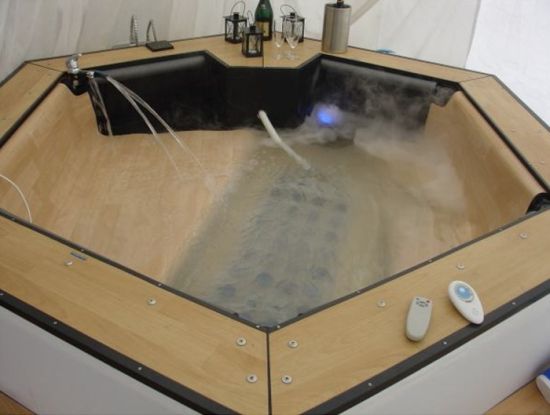 Designer:
Simon Geilen is a student designer currently studying Product Design at the University of Derby. He is a professional woodworker and metalworker too.