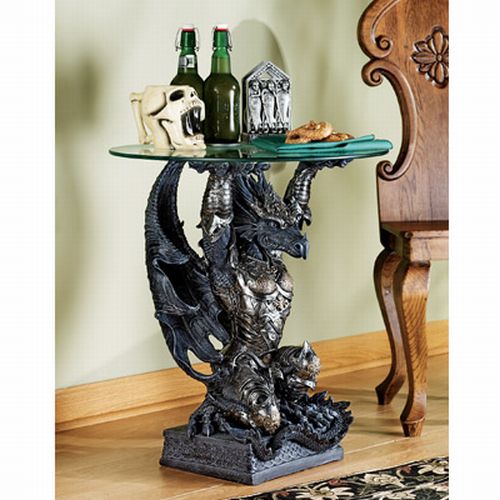 Sculptural furniture is new trend these days. If you are looking for hot and useful designer furniture which will add style to your home, buy the latest dazzling glass-topped dragon tables. They are well-designed hand finished tables, and are sculpted in cast resin with 3/8′ thick, glass top. The stunning designer resin dragon tables, beautify your living room, and look stylish. The functional medieval castle is amazing and unique collection from functional- art- designer- experts.
Subservient Dragon glass-topped tables will cost you $249
Celtic dragon throne at $595
Fantasy art castle table will cost you $198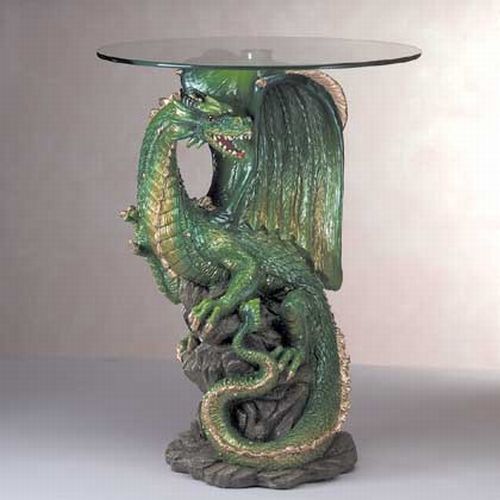 Hot designs like, 'Dragon of Itchen Stoke Manor' and 'Warrior Dragon' glass-topped tables are unique and fantastic.