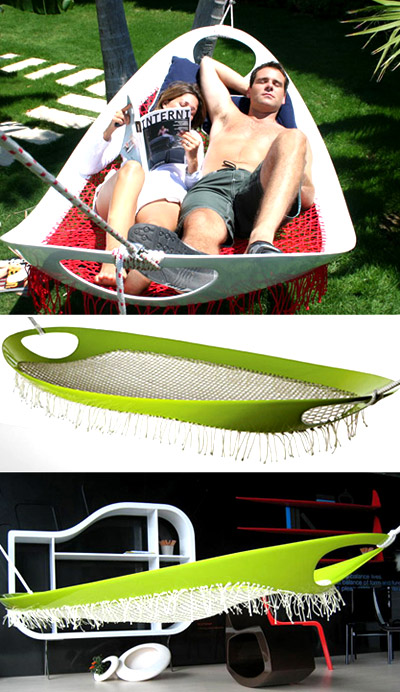 Don't you hate it when you just want to enjoy a nice sunny afternoon relaxing in your favorite hammock and instead you end up spending all that time constantly wrestling your foot out of the mesh? Worse still, when you're just dozing off and suddenly the whole thing topples and you end up on the floor!
Well I guess I have just found a way to end all your hammock woes forever. Designers Pinar Yar and Tugrul Govsa have come up with a new hammock design called the 'Leaf'.
Inspired by the cosines and symmetry of nature and earth, the new luxury design uses plastic material for outer support and is woven inside to give you the relaxation you deserve.

Now you can confidently sit up and lay down in your hammock without the fear of spilling out!
Source: Design Corner