A wakeboat's best feature is also its biggest drawback: its wake. While a deep and well-defined wake is what you want when pulling a wakeboarder, it is not what you want at any other time. Producing that wake uses more fuel, and can be disruptive to other boaters in many situations. Ballast systems and foil wedges can increase displacement and therefore wake size. However, the Ibex Wake Sport by Peter Carrasquillo has a dynamically adjustable trim plane on each side. These trim planes, which are mounted at the tower base, can be adjusted from the driver's console to draw the stern down for a larger wake or to actually create lift, reduce displacement and thus reduce the wake and increase fuel efficiency. Direct drive propulsion is used in order to eliminate the need for an exposed prop, which is not only safer for anyone in the water behind the boat and aquatic life, but also reduces the overall draft of the boat.

Audio systems are common on most wakeboats today, but Ibex Wake Sport takes things two steps further. Besides a complete audio system the Ibex has two tower-mounted cameras that can act as individual cameras or be paired to produce stereoscopic video which can be recorded to the onboard memory or streamed live using the boat's internet connectivity. The system is controlled via either one of two video touchscreens mounted at the swim deck and on the passenger side console. The video is also shown reversed in the driver's gauge cluster as the rear-view.
Flat OLED panels have been added to the tower, under the lip of the rear seats and under the swim deck. The exceptional thinness and efficiency of OLED lighting make it ideal for a setting with limited room and limited onboard power such as this.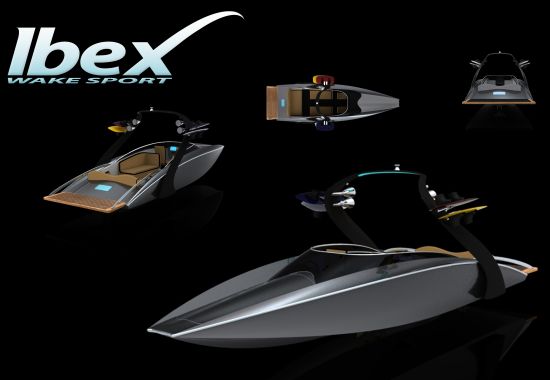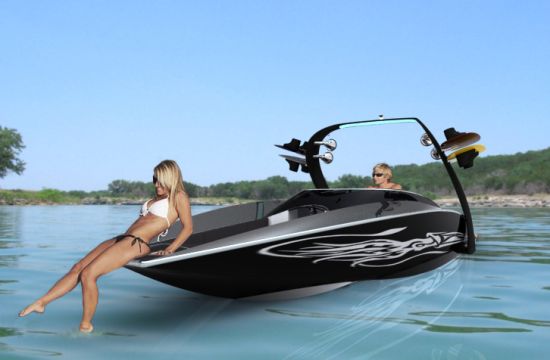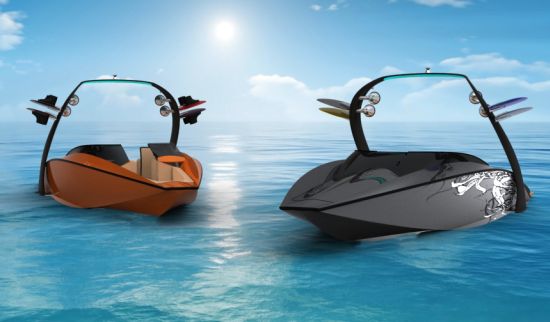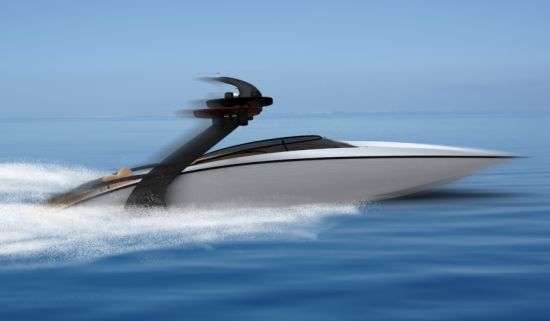 [Thanks Peter]