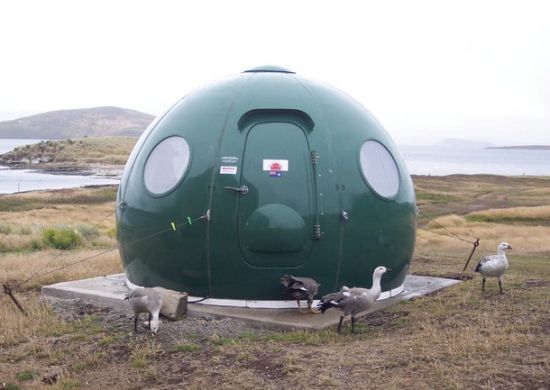 Igloos sure seem the definitive dwelling that I'd like to own. And although I'd preferably like to build one of those ice-igloos, I'd settle for the Igloo Satellite Cabin any day. The Igloo Satellite Cabin has been designed for remote areas – as in exploration and research – and with its fiberglass credentials seems safe for the toughest of environments. In its basic form, the Igloo Satellite Cabin measures 3m across and 2.1m high, and consists of 8 wall panels and 4 floor panels, tethered to the ground by 8 wire tie-down lines. The Igloo Satellite Cabin has polyurethane insulation and shockproof windows adding to its habitability. For larger families, this dwelling comes with an option of adding extension panels; increasing its length by up to six meters. Coming in all sorts of colors, this cabin is designed to stand the test of time.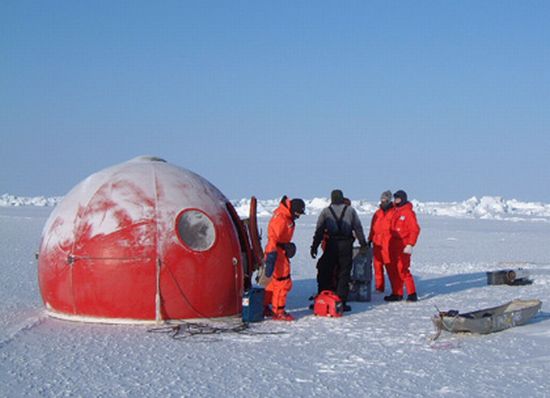 Design status:
Not many of us would claim to have seen an Igloo Satellite Cabin in person, and yet these have been in use for over 25 years now. Remarkable!
Usability:
The Igloo Satellite Cabin can be quite a boon for inhabitants of extreme weather conditions. It is also well-suited for the promotion of eco-tourism. Find out pricing and ordering details at Icewall One's page.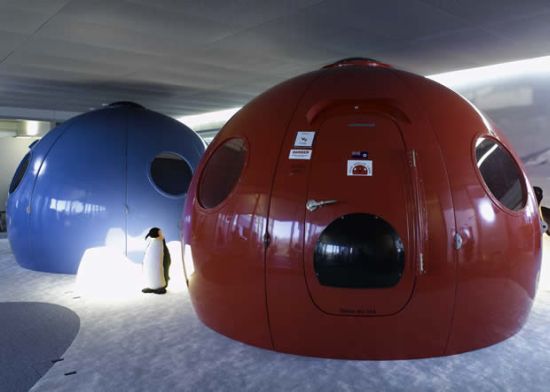 Via: Materialicious