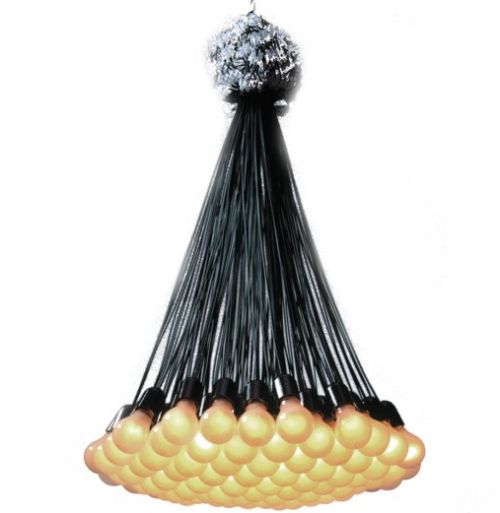 Fashionable people with some penchant for decorative objects to enhance the beauty of their house will surely like the concept of '85 Lamps' by designer Rody Graumans. This classy product is manufactured by Droog Design. The sophisticated '85 Lamps' was initially launched in the market way back in 1993 and it took almost no time to become a standard favourite among the people. Stylish, yet elegant, this lamp utilizes only some indispensable elements required to emanate light. The ornamental lamp has 85 bulbs of 15 watts each. They proliferate light from these necessary elements and generate a lavish looking chandelier.
The bulbs are fitted to the lamp in the usual manner but professional aid is called for to install the lamp properly. Measuring 27.5″ x H 43.3″, the lamp is reasonably priced at $3,250.

Well-designed and useful, indeed!
Source: Mattermatters