Alessandro Loschiavo was born in Rome, where he graduated at the I.S.I.A. (Industrial Design Institute) and began his activity as a free-lance designer. He has worked with brands like Alpi, Crassevig, Montell Italia, Vanon etc. and has become recipient of myriad accolades. His works have been put up for display in various exhibitions right from 1992 and till date he hasn't looked back. Rest this email interview will reveal about the hidden dynamics of the designer,



1. What made you take a plunge into design?
Alessandro: Since I was a child, I was spending too much time to draw freehand sketches of people, not portraits though, but simply men and women doing things like running, dancing and so on… So after taking my diploma I looked for a kind of university where I could learn to design things for people, useful things but pleasant to touch and to look at!
2. Alessandro, who is your perennial source of inspiration?
Alessandro: Nature first of all, but also Arts in general and 'people gestures and attitudes' off course.
3. 'Innovation is in the interpretation of new attitudes or the modifications of habitual gestures', Alessandro, please simplify the maxim for our readers?
Alessandro: When you make an action or use an object, generally you try to spend less energies and less time as possible, so people laziness is a good stimulus to design new objects: tools easy to use, easy to clean, less maintenance operations as possible … Also technological advances or pollution change our attitudes off course, and probably many of us still need something new just after a great invention!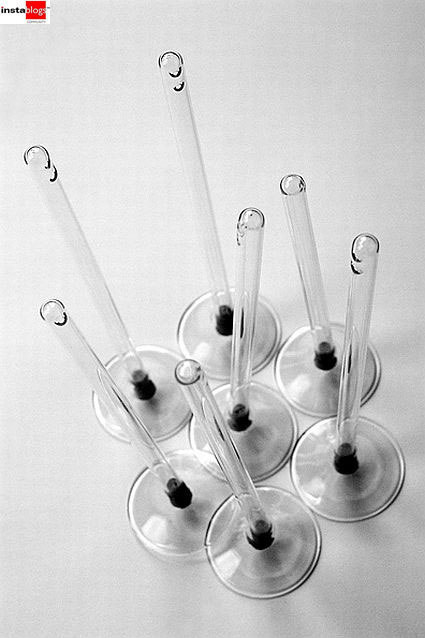 4. In 2004, you won the Notte&Dintorni design competition and in 2005, you received the GOOD DESIGN Award, not only this, your works have been requested for scores of shows in Europe, Asia, US, Rome and Milan, here I'd like to ask, how has this kind of recognition benefitted your career?
Alessandro: Really I won the GDA for 3 consecutive years (2004, '05 and '06) and, also thanks to some shows around the world, works of mine have been featured on some magazines and I received some good task … that's all!
5. You have been associated with firms like Alpi, Crassevig, CSI Montedison, Huls Italia, Kawatsura SHI-KI (Japan), Kubico, Montell Italia, Vanon. How difficult was the road to success?
Alessandro: One day, when I will meet a person still happy to use an article designed by me and bought several years before, then I shall say: 'yes, that work of mine had a good success!'

6. Do you think there's something you're most proud of so far, one particular project that came off really well?
Alessandro: For example 'i Sapidi' designed for Aliantedizioni. It's a longitudinal salt and pepper set in pyrex-glass and cork. The 2 elements allow you to better control the fall of the spices by exercising a very light tapping from the horizontal position (as if to let the ash drop from a cigarette). So small, they try to avoid the usual rough and imprecise gestures.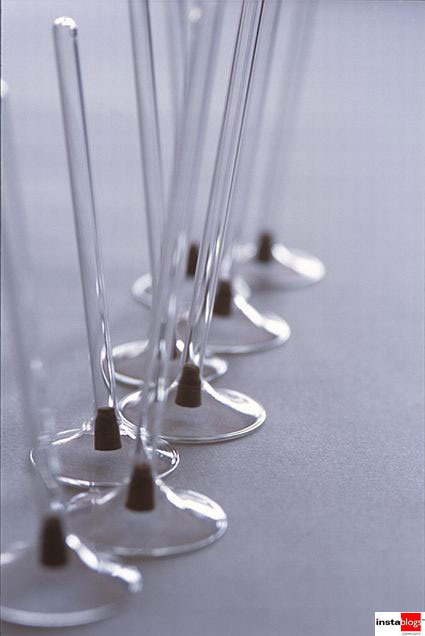 7. Do you have a signature style? If yes, what are the hallmarks of your style?
Alessandro: My style is not so much evident in the shapes but my works hide a similar project attitude: I always look for synthesis, lightness and sensuality, trying to avoid both aridity and gratuitousness.
8. Alessandro, may we have the honor of knowing your future plans with respect to your genre?
Alessandro: I'm working on the 1st presentation of the Aliantedizioni collection at next NOW! /Maison&Objet show in Paris and on a new item for Maoli Company. Then I will probably start to work on the project of a new design exhibition as curator.
9. Any words of wisdom, you'd like to leave for our readers?
Alessandro: No wisdom … please run to your lover (… or look for one) and make him/her happy!
10. Finally, we would like to have your thoughts on the Instablogs News Network and all its related sites. Which one is your favorite?
Alessandro: Yummy Desserts, definitely! I'm still thin, but you know … it's dangerous!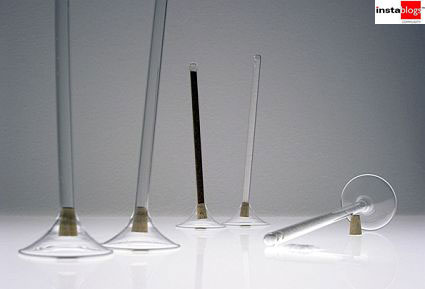 What is the first thing that comes to your mind when I say, the following:

1. Who is Alessandro Loschiavo (in one word)?
Alessandro: Breezy.
2. If not a designer, Alessandro Loschiavo would have been?
Alessandro: A lighthouse keeper!
3. Your favorite design magazine would be:
Architektur & Wohnen (Germany), Axis (Japan), Blueprint (UK), Domus (Italy) or Intramuros (France).
Alessandro: I love to change … and read from different sources.
4. What books do you have on your bedside table?
Alessandro: A botanic essay about 'water plants'!
5. How would you label/categorize your work?
Alessandro: Is it really necessary?
6. Who would you like to design something for?
Alessandro: Something for the exploitation of sun energy.
Before concluding, I'd like to thank Alessandro for sparing his valuable time for this wonderful interview and would like to wish him luck for all his future endeavors.
Don't forget to scroll down to see more coming up straight from the designer himself: