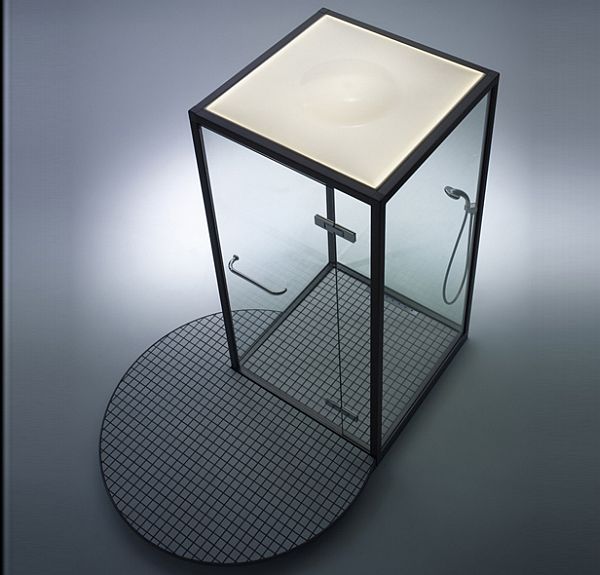 Inax, a Japan based showering fixtures and tiling brand, has come up with a trendy shower cubicle. The cubicle features a utility based design ensuring comfortability and optimum use.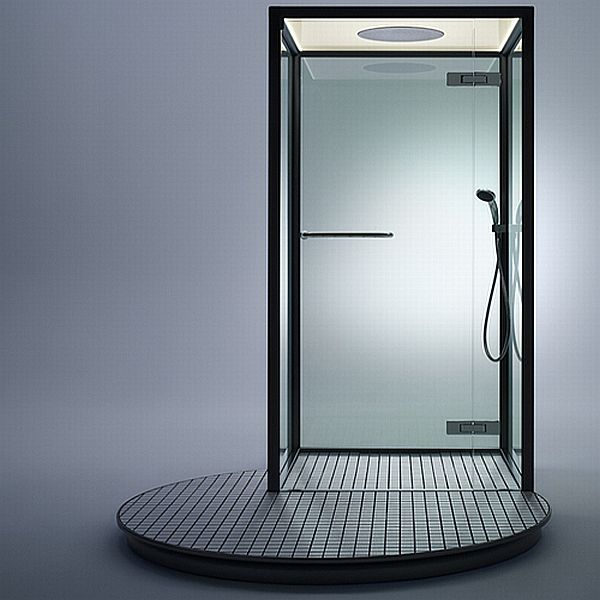 The shower cubicle stands as a three glass wall structure with tiled floor. The cubicle stands distinguished as the tiled floor is not limited to the glass walls. To get rid of the problem of wet floor, the square shaped tiled floor has been elongated with circled tiled flooring extending outside the glass walled area. This serves the double purpose of extended floor and solves the problem of wet floor. The glass walls have been lended a contemporary touch by fitting them into a bold black frame. Also, the lights fitted on to the ceiling take care of the illuminating function. The cubicle looks elegant with the inclusion of chrome hardware.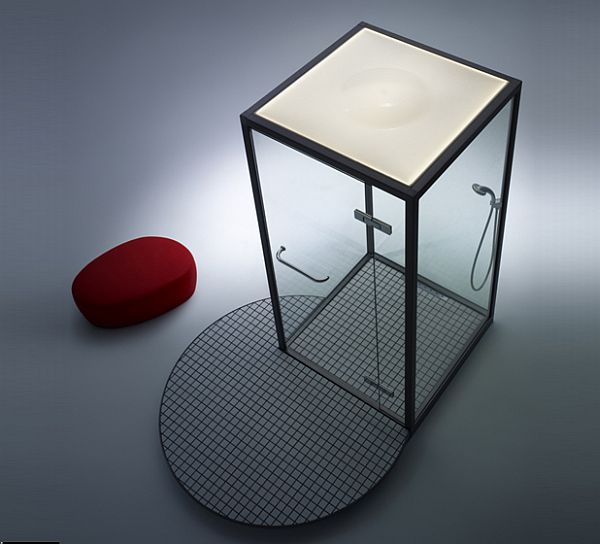 With a unique contemporary concept, the shower cubicle is surely a good buy.
Via:Trendir