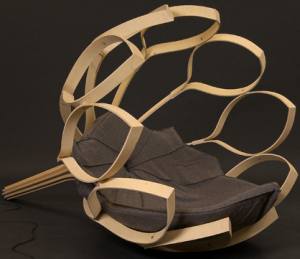 Creativity knows no bound with this! Fed up of the regular rectangular or circular chairs for your hall or garden? Now, if you have a spacious hall and you are in the mood of a complete redo then there are a lot many options that are not only creative and smart looking but also functional.
Are you planning for a barbecue party for you friends? Pick few of these and the show of your garden will be the talk of the town. Check this very innovative chair out. The chair looks quite a nice place to curl your feet up and read a book or meditate or ruminate, if that suits your mood. The flower shaped chair uses simple and natural colors. Don't go by the look of it, it is a stable chair not just a decorative piece. These designs are not made for museums or great palaces but to add beauty to your home as well.
Wont it give the oomph factor you wanted for the new look for you home this season?
Source: Open Deco