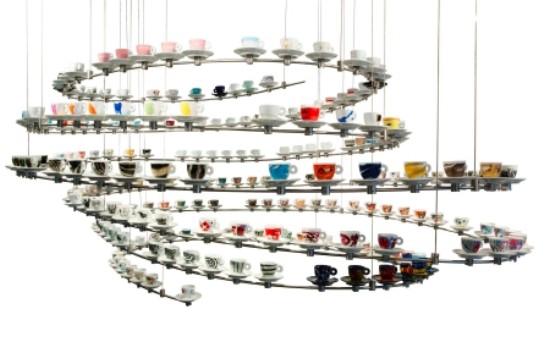 Illy, the world famous coffee company is bringing together all of its limited edition of coffee cups to create a one of a kind chandelier. The coffee cups were designed by some of the biggest names in the world of art between 1992 to 2005. They include amongst others Julian Schnabel, James Rosenquist, Robert Rauschenberg, David Byrne, and Francis Ford Coppola.
The Illy Cup Collection Chandelier is a stunning spiral that is valued at $60,000 and when ready will be only one of two in existence. The first can be found in Illy's home town of Trieste in Italy. The second is scheduled to be auctioned off.

For those interested, the auction will be at Per Se on December 4, 2007 as a part of Illy's Annual Cup of Kindness event. Martha Stewart, Andrea Illy, James Rosenquist and Thomas Keller are expected to host this benefit which will go towards 'Share our Strength'. The monies received from the tickets to the event will sponsor schools in Ethiopia, the birthplace of coffee.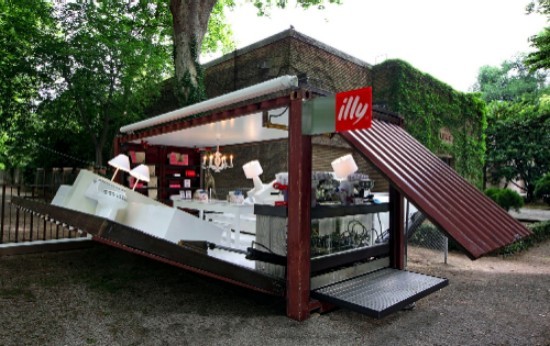 Now if you're interested in seeing this chandelier, you can find it at New York's Time Warner Center from December 3-29. It will form a part of Illy's Push Button House — yet another interesting creation. This house is unique in that it is a
fully functional and sustainable home built inside a standard industrial shipping container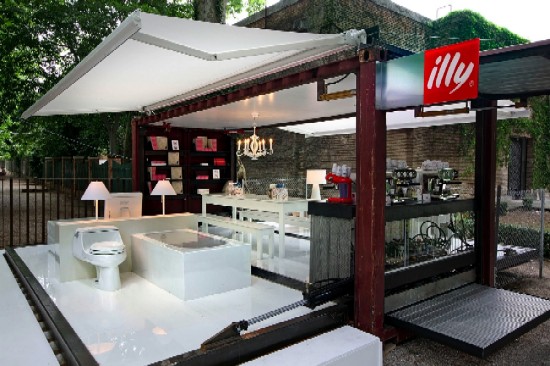 Via: Luxist