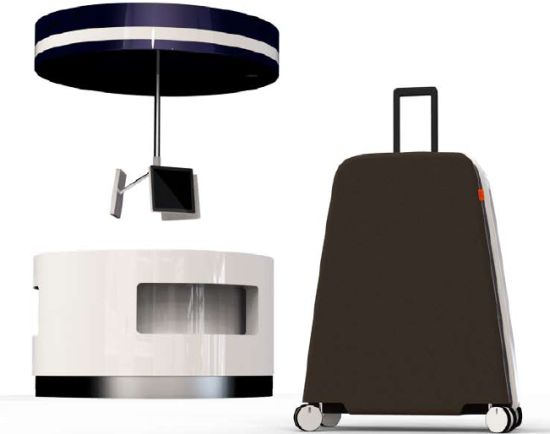 Designer: Patrik Petersson.
Concept: Ever since the suitcases got wheels, designers have been trying to create some out-of-the-ordinary suitcases for an elite group of people. The "SAS Check In Center" intelligent luggage aims to ergonomically improve the traveling experience. The intelligent luggage was developed in a user centric design project, in collaboration with SAS. The main aim of the project was to look into how Swedish air travelers travel today and how their traveling experience could be improved.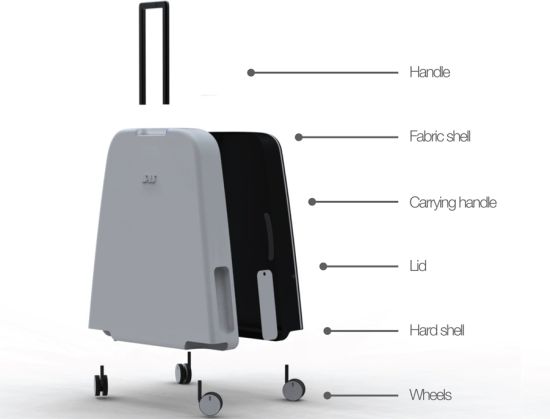 Description: New restrictions and laws have made the airport check-in process more time consuming and complicated. The intelligent luggage aims to make the check-in process more efficient, intuitive and less time consuming. The enclosed Radio Frequency Identification Chip provides the suitcase with its own identity number to simplify the check-in process. The biometric reader identifies the user and his or her luggage. The Luggage Tracker provides the traveler with more control over their luggage. With the RFID-chip, travelers can now estimate the time of arrival of their luggage.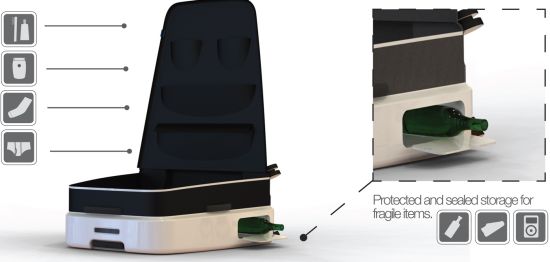 The new system also notifies by which belt the luggage can be picked up, and at what time. The luggage even features a protected and sealed storage area for fragile items.
Via: PatrikPetersson