Julian Lwin is a British designer and working in London and NYC. Inspired by the complexity of the natural world and advances in science and technology, his work is driven to connect on an emotional level with the user. Along with communicating with environment, his work explores the ability of color to act as an emotional catalyst for the user. In exploring the psychology of color fused with memory and tactile materials, Julian has created a family of products and lighting that all touch on this central theme.
His work explores the relationship between material and immaterial qualities, how? Well scroll down to know yourself,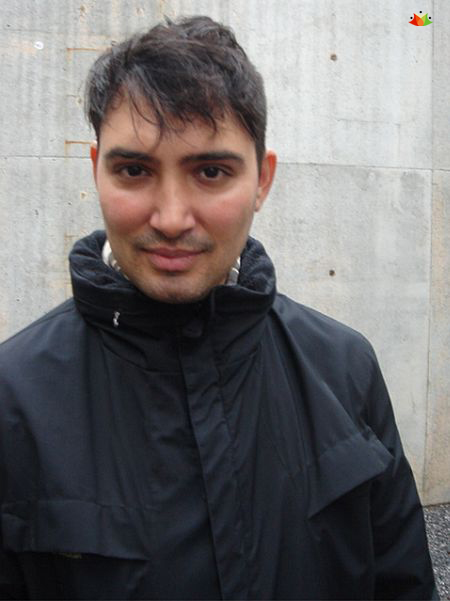 1. In your webpage you've mentioned that your work explores the 'relationship between material and immaterial qualities', may we know how?
Julian: My work explores tangible and intangible qualities like emotion and psychology – the perception of how my work resonates with the user.
2. You have been associated with big brands like Samsung, Toshiba, Ford, Gillette, Nike and Sprint to name a few, here I'd like to ask, how difficult was the road to success?
Julian: It continues to be difficult….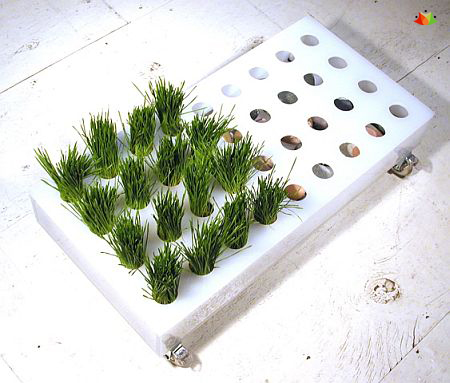 3. What is the future of 'bio tube bench'? Don't you think that with the passage of time, the grass would sprout which would further degrade the tubes, what do you have to say?
Julian: Perhaps a range of tables, stools and more bench designs – hopefully all ending up in the compost!

4. After going through your 'lighting section', I could make out that you are very much fascinated with lamp shades. How far am I true with such an assertion?
Julian: Light enhances our understanding of our environments dependent on the task at hand whether this is for relaxation or stimulation. My work with color psychology is reflected in the lamps I create.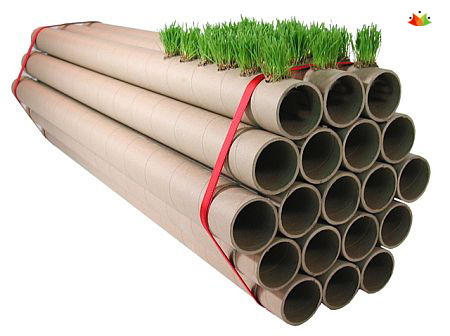 5. What would be your recommendation for 'what to do first' in a decorating project?
Julian: Plan for modular activities…
6. Can you comment on what you see in color trends?
Julian: 30 year repetitive cycles, generally.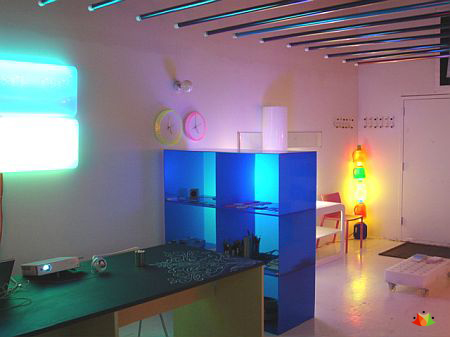 7. Do you think there's something you're most proud of so far, one particular project that came off really well?
Julian: The birth of my daughter Bijou.
8. Do you have any projects in hand that have hooked your attention?
Julian: Flat packed wooden (LED) lighting in process.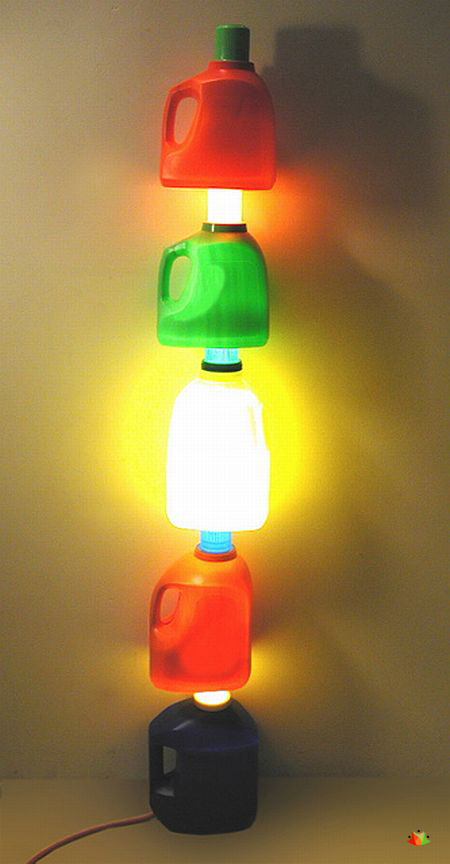 9. Where do you see yourself, after, let's say, five years from now?
Julian: Living and working in a self-sustaining design community with organic gardening and sustainable technology used to produce my work.
10. Finally, we would like to have your thoughts on the Instablogs News Network and all its related sites. Which one is your favorite?
Julian: Too hard to choose…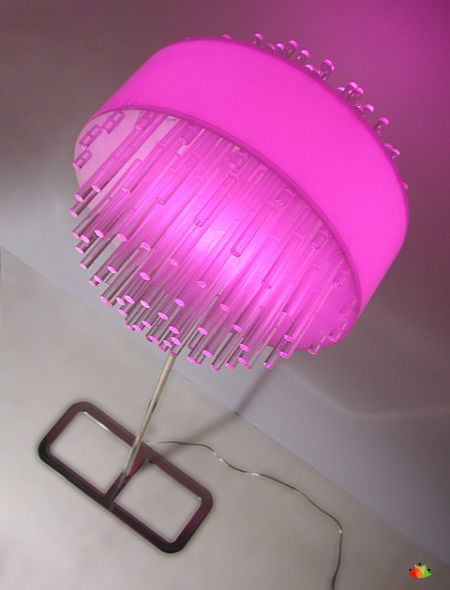 Thank you Julian for sparing out time in doing an interview with us, it is greatly appreciated. I'd also like to wish you luck for all your future endeavors.