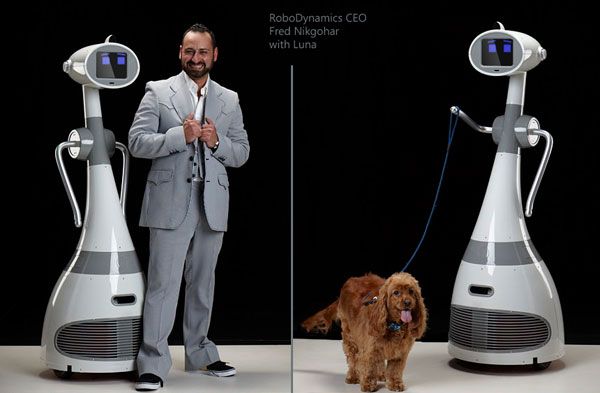 With its head looking like a lamp and its leg portion (with no legs!) like that of a oldie vacuum cleaner, it certainly ain't no ASIMO. But on the brighter side of affairs, this is supposedly a robotic conception infused with more practical convenience. Named as Luna and designed by SchultzWORKS for one of their clients, the entire contraption is based upon an existing robot platform called RoboDynamics.
The design with an average person's height comes imbibed with three core robotic features that clearly allude to the commercial scheme of things. The first is that it is expandable via expansion ports, secondly the automaton is also fully programmable with open standards, and thirdly and most importantly the Luna is touted to be affordable. We do not have any knowledge about its price tag, but the inherent mechanism is expected to be cheap with open source OS such as Linux.
Coming to the functionality element, the robot could supposedly be used for a myriad of mundane chores including walking the dog (as the top image suggests). Let's just hope too much work pressure doesn't create a I,Robot like situation.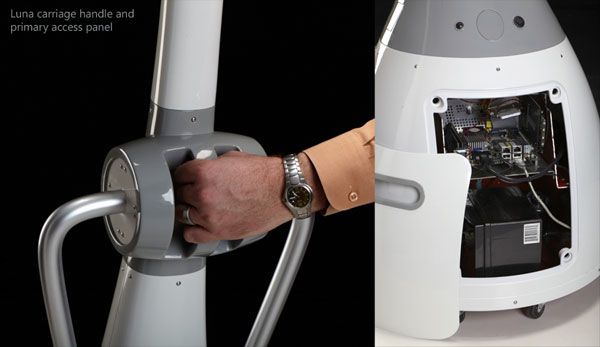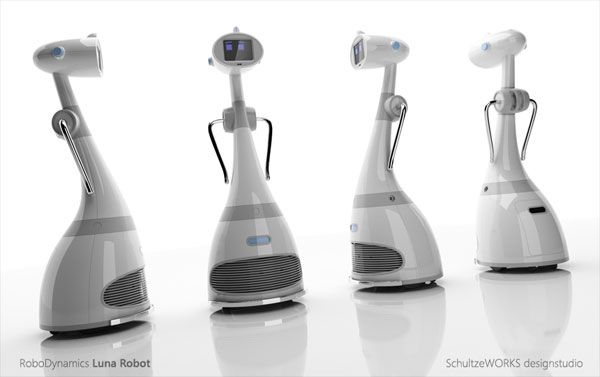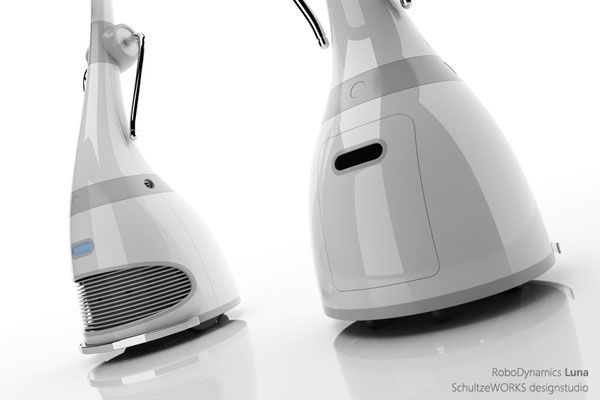 Source: TechnaBob