Posting engaging content on social media is the key to being a popular social media influencer. You can sway opinion and create a huge follower base. This does not happen overnight, but consistently posting high quality videos can make you one of the top influencers. With InVideo, you can make shorts videos for Instagram, Facebook ads and much more.
InVideo for Instagram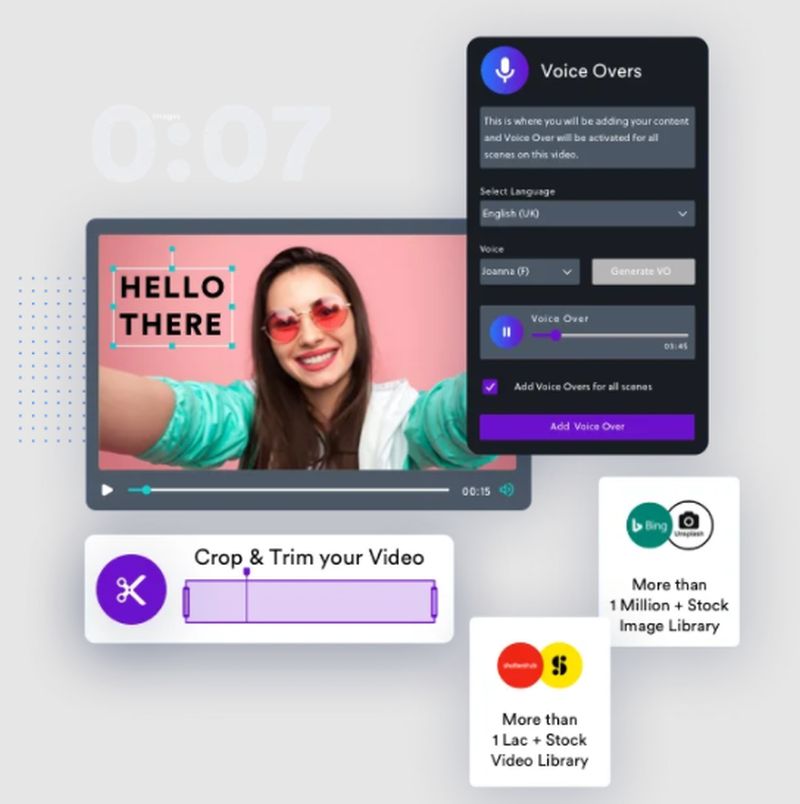 Image Source : invideo.io
According to the latest statistics, Instagram has a billion users worldwide. Some people have managed to carve out a space for themselves and have millions of followers. It's quite possible for you to have millions of followers too, provided you keep posting original high quality posts.
With InVideo, you can create attention grabbing videos. Make videos from scratch or edit your videos, add music and VO and do much more with this online tool. Content hungry users of Insta will surely appreciate your efforts to post original messages.
People love looking at sensational images, stunning images of landscapes, of the cutest dogs and puppies, and of course, delicious mouthwatering food. Make video collages to show off your talent such as photography and cooking. 
Video collages for social media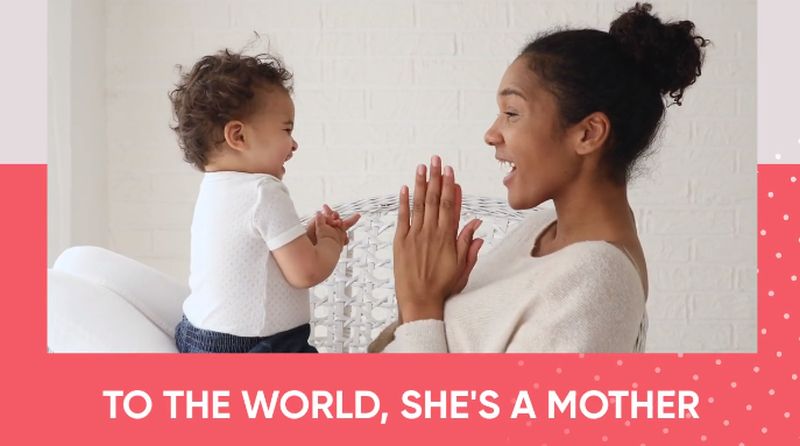 Image Source : invideo.io
Video collages are a great way to make yourself known in a few seconds. Flaunt your success in a lovely video which shows your landmarks. Make adorable videos of your baby and share with your friends and family. In fact, you can make videos collages of everything, including your portfolio, travel photography and more, to entice viewers to your posts on all social media platforms.
If you are a brand, then you could make Intros with InVideo, about forthcoming sales or new services or products, that you can upload on Facebook or YouTube. 
Facebook Ads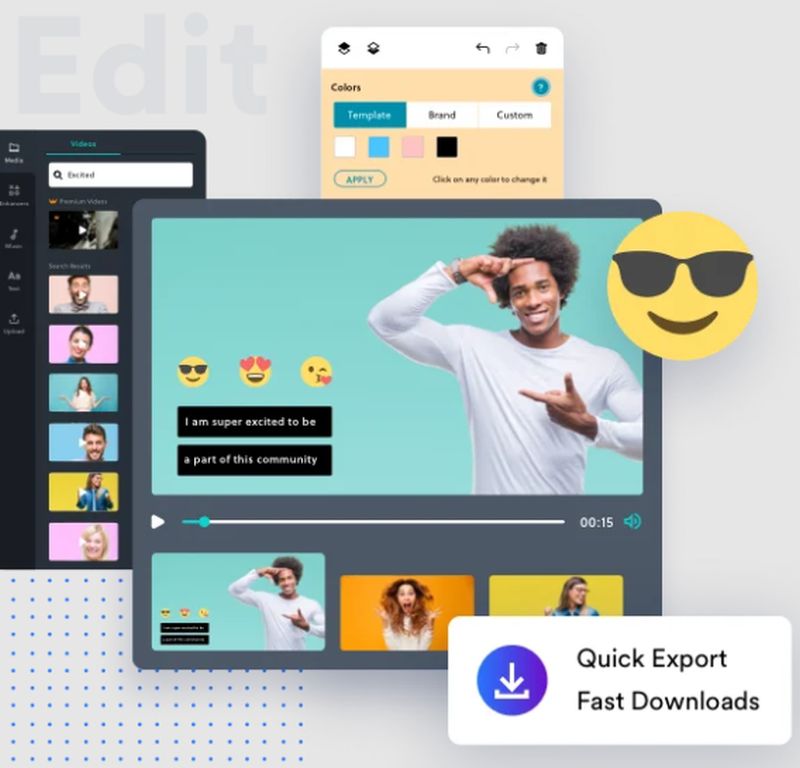 Image Source : invideo.io
Facebook ads really work, as you must have clicked on the 'Shop Now' button on Facebook like most people. Many people will just browse your site, and come back to buy later, and some will definitely buy. Facebook ads have turned out to be a great marketing tool. You too can sell your products, or service through Facebook ads made with Insta.
As students cannot attend physical classes for coaching, online classes for math, coaching for premier institutes, online classes for music and art are getting popular. Create enticing videos to attract students to your online classes, which you can upload on Facebook or Instagram.
Even if you do not have a budget, but you have a product or service to sell, you can make an ad for free with InVideo and start generating income. 
Webinar promos
Image Source : invideo.io
As the whole world is working from home, webinars have been a boon for professionals. InVideo has templates for professionals who want to hold webinars for online marketing, how to get traffic to sites. The invitation of webinars is crucial – it has to look good and immediately attract users. Do this using templates made specifically for webinar invitation, which can be easily customised according to your needs.
Build viewers's excitement by sending invites to your live webinar on topics such as machine learning, business courses etc. Due to the covid situation, many people have gone digital, but do not have the knowhow to market digitally. If you have are a savvy digital marketing expert, then this is the time to create videos or have online courses about what kind of video content is most sought after. 
Create long-form and bite sized ads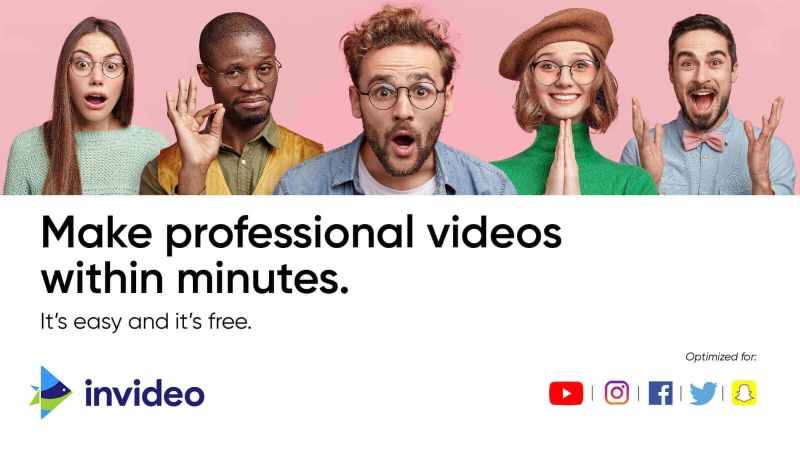 Image Source : invideo.io
Right now, even if you have the budget, due to lockdowns and movement restrictions in various parts of the world, you cannot move out to an editing studio. Or to create videos for your products. To sell the products that you already have, it is important to let people know about them. With InVideo, you can create and edit visually appealing ads, long-form or bite sized, depending on the platform and your need.
The video templates for ads can be customised to suit your purpose. To establish your brand, you can start with magnificent logo reveals, go on to exciting content and end with a powerful outro that carries a CTA.
To project your brand's eco-consciousness and seriousness about other issues, you can sit at home and make striking videos to generate views. Now is the time to concentrate on building your brand, as you can use the time you have at home to think about your strategy. InVideo's pre-made video templates for business presentations, slide presentations, webinars, logo reveals, video collage and more give you an option to create an effective business strategy.
Listicles or the list videos you see such as Top 5 or Top 10 or Tip videos can also be created with InVideo. Depending on the number of videos you create or edit in a month, you can choose from the subscription plans, which are Free, Business or Unlimited. You also get tons of images to choose from, which you can use for your presentations and videos, so InVideo seems to be a useful online tool for professionals.