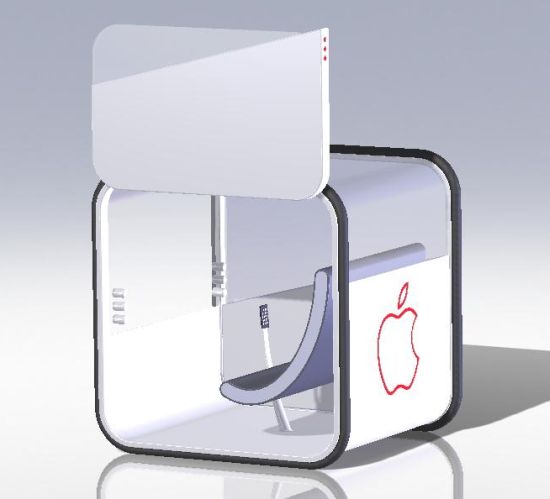 Inspired by Apple's minimalist rounded-edge box theme, designer Gabor Baranyai has developed a vehicle concept dubbed "Apple Car" that other than intercity commutation could also be used for large industrial facilities such as exhibition centers, factories or airports. Featuring a series of small wheels built back to back, similar to Honda's UX-3, in the form of independently controlled wraparound tracks, the Apple Car slides the doors upwards for easy access of the roomy cabin. With touch wheel steering, the driver can control the car using an iPhone as a remote. The car can park sideways, or turn around in one spot with just a touch of a finger on the screen of your iPhone. Check out the video after the jump.

The iPhone securely locks onto the central pedestal while traveling so it could be used as a navigational system for the vehicle. The navigational data is also projected onto the windshield for a larger view. LED headlights are mounted behind the windshield, which can be rearranged or replaced with custom shapes.
Batteries are integrated into the floor, and charging is plug-in or with an induction charging garage mat. The interior of the base model has standardized mounting points for aftermarket accessories such as mats, ceiling mount solar cells, racks and various decor attachments. While large plain outer surfaces of the vehicle provide an ideal space for placing advertisements.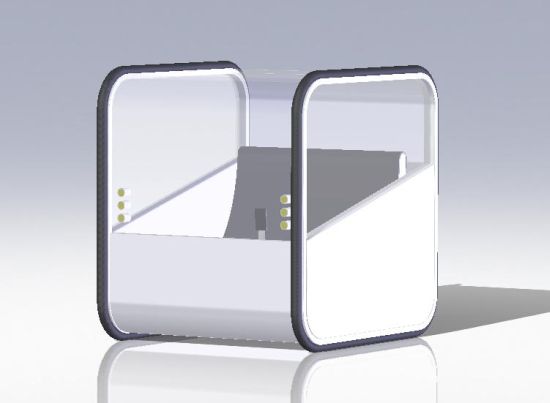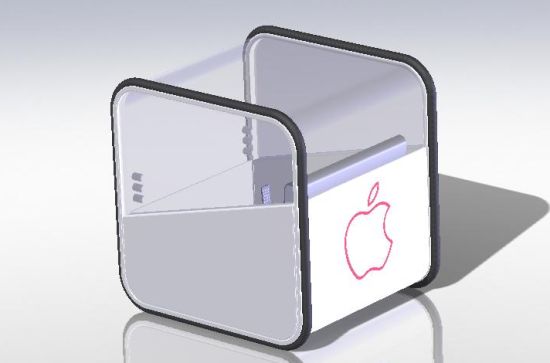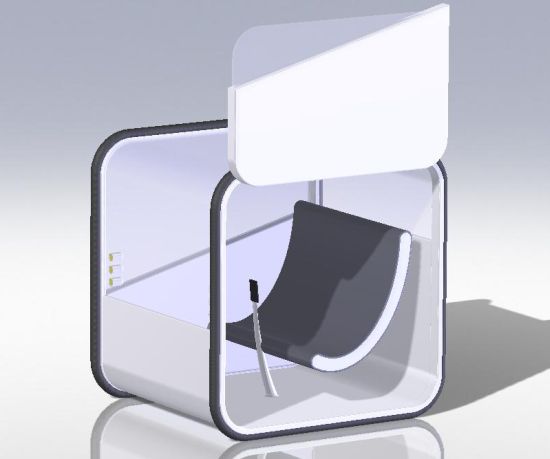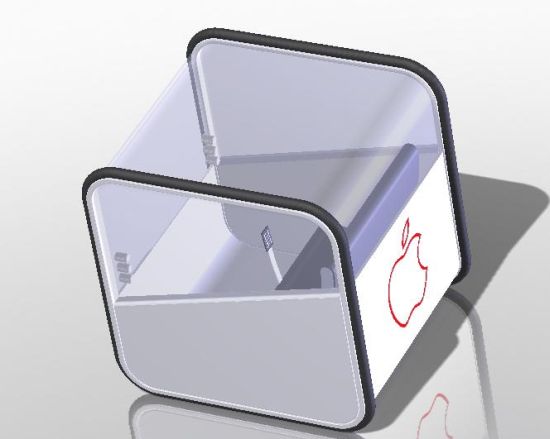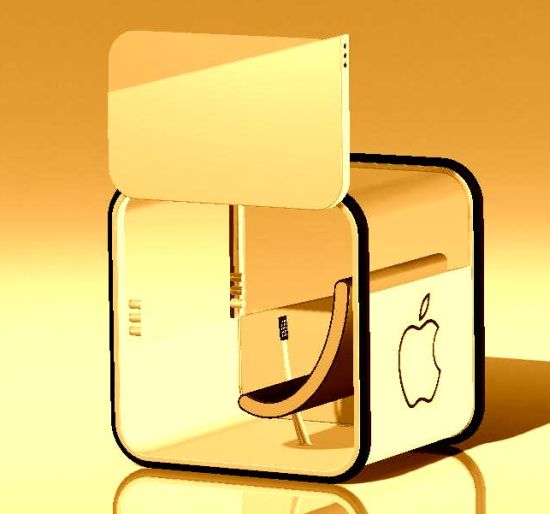 [Thanks, Gabor]