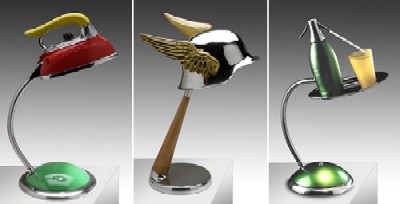 Milan born Maurizio Lamponi Leopardi is an artist of a different kind. A mechanical engineer by training, Lamponi honored his artistic temperament by moving early into the world of creative arts. His latest collection is of table lamps that made with recycled objects.
Irons, helmets, taps, household appliances and most interestingly motorcycle and scooter parts, all form a part of this collection. Lamponi's product designs are nostalgic and reminiscent of the past. Yet they form a refreshingly new ideas in the world of lamps.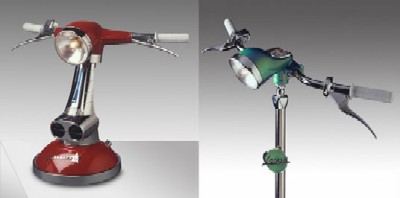 Creatively designed and made by Lamponi himself, the lamps bring stylish retro design to your table. Passionate about his craft, Lamponi first searches for authentic antiques and original vintage pieces, and restores them. He then makes the other lamp parts with aluminium. Each lamp is unique and made on request. You can order these one of a kind lamps at Lamponislamps.
Via: Neatorama