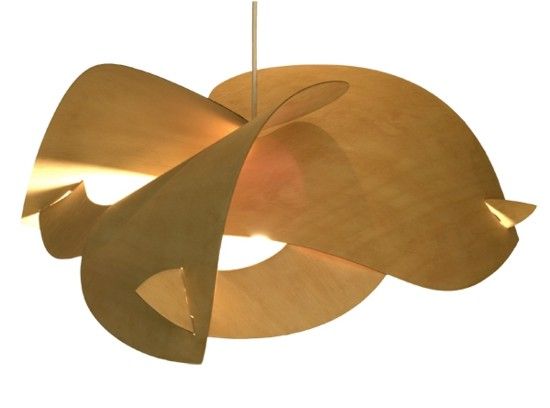 Lampshades are as ancient as the oldest civilization. Certainly, the concept of lampshades has gone through a lot of metamorphosis during these rears due to various factors like technological progress and availability of different materials, not to mention the evolution of human taste and preference, but the hunt for the perfect design is still on. Lampshade Orecchio is the latest expression of mankind's continuous desire to create the ultimate design.
It is an award-winning concept by Pajda Perina of Curtin University of Technology, Australia, which puts emphasis on simplicity of production and harmony with nature. Taking inspiration from the Elephant Ear leaves, Perina has designed this concept using three identical, interlocking shapes made of hoop pine plantation plywood and finished in organoil.

A simple click is enough to interlock the three pieces to form a beautiful lampshade. The real beauty of this lampshade is its ability to merge with your existing lamp fitting. Further, the eco-friendly design and materials give you the satisfaction of being in complete harmony with nature.