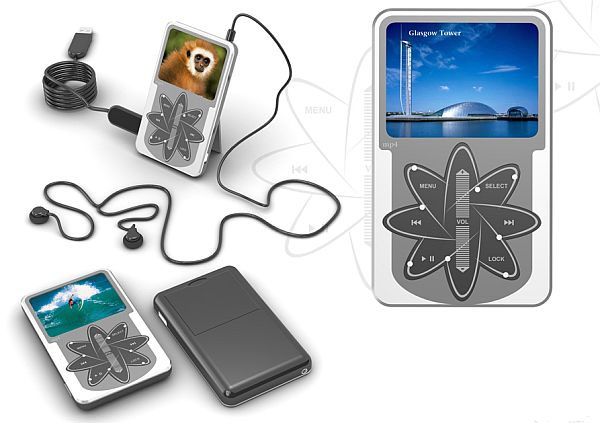 Well, how many times have your iPod not played your selected song because you just couldn't make the mark with the wheel buttons? Many times, isn't it? The introduction of Atom Interface MP4 player in the niche of music devices comes as a break from the wheel button.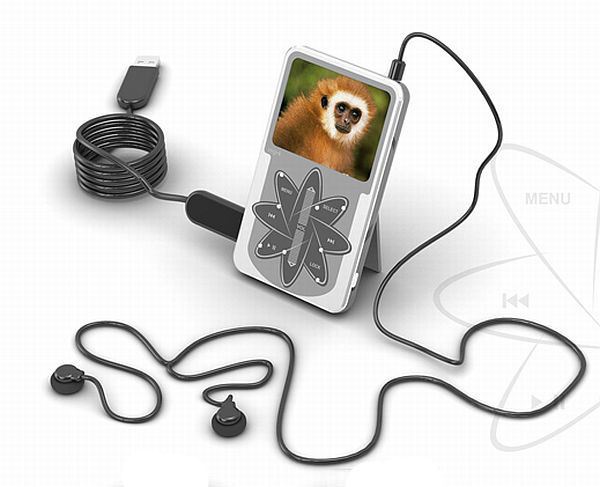 Lars Olson developed the MP4 player for a science and technology magazine which yearned for an original MP4 player. The MP4 player has an unusually designed atom interface in place of buttons. The one of its kind MP4 player also sports rechargeable batteries and a kick back stand. The volume control has been adjusted in a vertical manner and rest of the controls are provided in an atomized manner.
Thanks to a kick back stand, the MP4 player would not require any dock unlike most music players and the video can be watched conveniently by putting the stand in place. The player enhances the portability feature with the option of rechargeable batteries and USB-based inbuilt recharging. The user can act on his/her convenience by either carrying the batteries along or waiting for recharge from USB.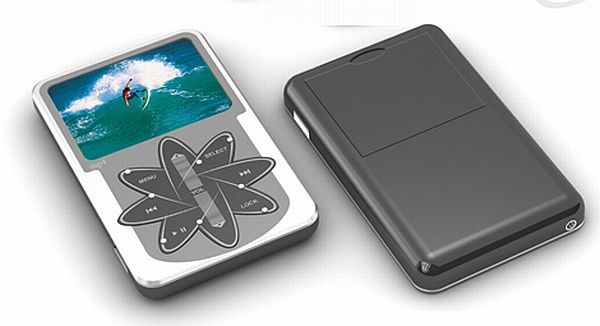 The MP4 player achieves the mark with the functionality aspect of the design. The atomized controls strike the difference between Atom Interface MP4 player and other available options.
[Thanks Lars Olson]