Fashions keep changing with time and following the latest trends is something you should do if you love fashion and keeps yourself updated with the latest trends and style.  Over the time, it's natural that new replaces old. So, this season, be prepared to fill up your wardrobe with some of the latest fashion trends which are going to rule in the coming season and year. Let's look at some of the hottest and latest fashion trends which are the talk of the talk.
Animal Prints
Animal prints are the one fashion which always attracts the buyers and the fashion designers as well. This is the most loved latest trend as well. This fall, animal prints designs have given the stamp from leading fashion designers. You must be thinking this animal again? But you have this check this latest collection of animal prints.
Do not worry as you will again get all those zebra, cheetah and other animal prints, this time the leading designers have created some of the most amazing animal prints which you have not seen before. The bold white snow leopard and tiger prints designs have made its place in the collection. This bold print may not be favorable for all but these are certainly the trend of this season and gives a classy feel when you wear it for sure.
Colorful tights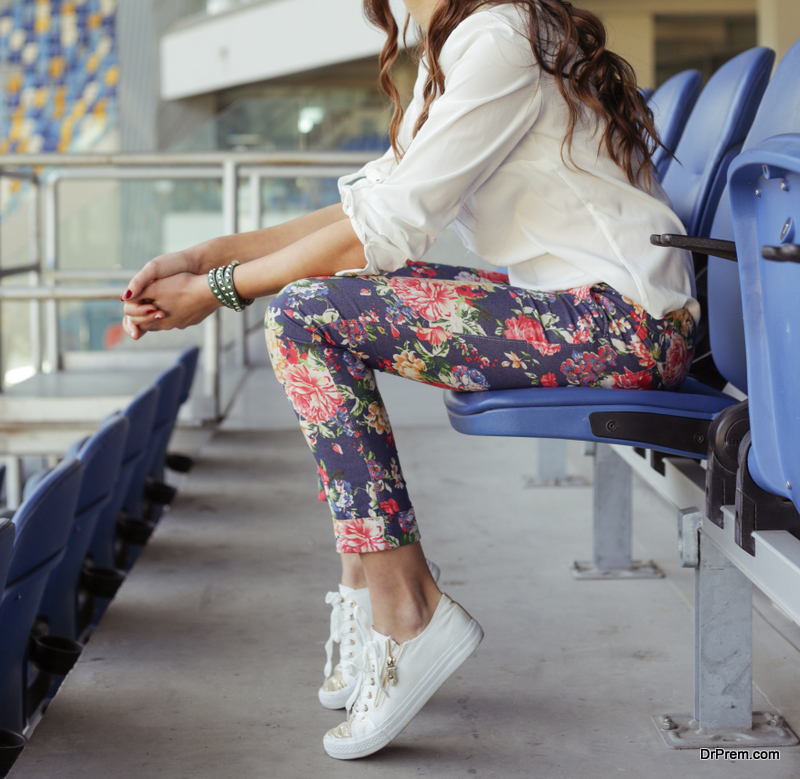 You may find that colorful tights are outdated and old but what we love about these tights is the splash of color in it. The bright colorful tights are what we needed this season. This trend has traveled around the world showcasing many of the fashion show. The colors are available in hot pink, oranges, red, neon, and different patterns as well.
Tights are best paired with quitted jackets, turtleneck, a puffy shoulder tops, and white top. You can also wear it with some nice polka dots miniskirts and different colored boots and booties. A perfect fashion trend to use when you don't want to go for the usual dull pair of jeans, skirts and cool dresses. Just find out some of the interesting color tights for you and pair it yours with your favorite tees, tops, and jackets.
Demand for Plaid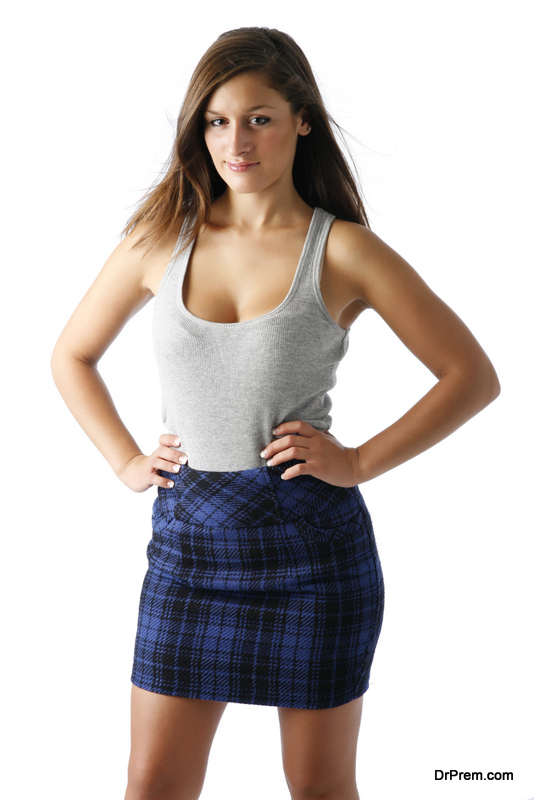 This fall, try the different colored plaids pieces together. Plaid is certainly the next one to be incorporated in this season. The brands and the designer find it fresh to showcase this look in the next fashion week. Try different plaids outfit from different brands, if you want, you can try wool coats or plaid bags to make it really interesting and demanding. Give a perfect runaway outfit treats to yourself which is the latest and you definitely don't want o miss out the latest in fashion, right?
Fringe style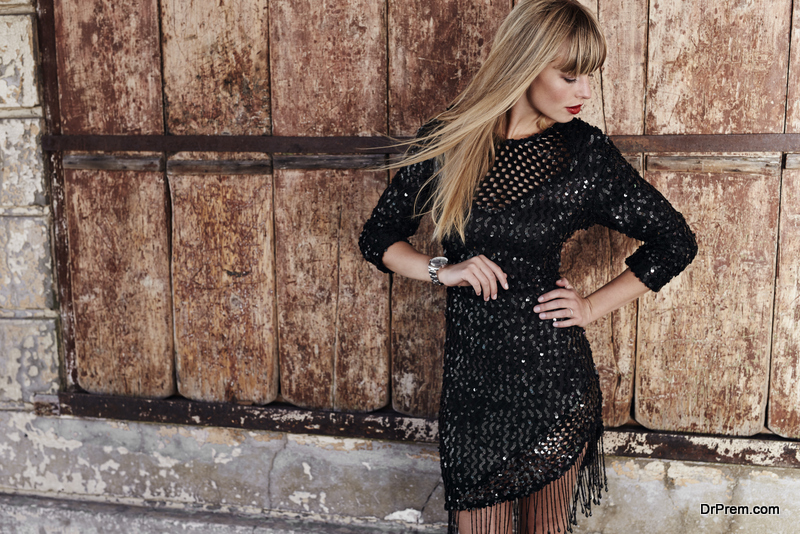 Fringe is back this season again. Yes, this is the most loved and fun trends we have in our fashion trends. The advantage of this fashion trend is you can use it in any season. It's not limited to a particular season. Fringe styles are available in many styles. Starting from dresses to handbags, jackets, and outerwear, every dress gives you a different appearance and the stylish look overall. You will be amazed to see fringe have taken so many forms and it is available in leather to metal, from jeans to soft yarn materials. You can get it any dress and in any material. Fringe looks versatile and this is definitely the must-have in your wardrobe this season. It is for sure the hottest fashion trends of 2018 – 2019.
Cigarette pants
Cigarette pants are one with the most famous and hottest and latest fashion trends in women this season. Cigarettes pants refer to the straight-lined slim fitted pants which have a snug fit through the legs. These have a small leg opening above the ankles. These pants are also called pencil pants and slim fit pants which are in fashion since the 1950's. They are now coming back and taking the fashion industry by the storm. These pants have become popular for every individual. They come in so many colors and pattern and the choices are endless. These pants are perfect for the workplace which you can easily pair it with almost anything available in your wardrobe. Team it up with your favorite shirt and blazer. It gives a classy feel and makes a smarter look.
Headscarves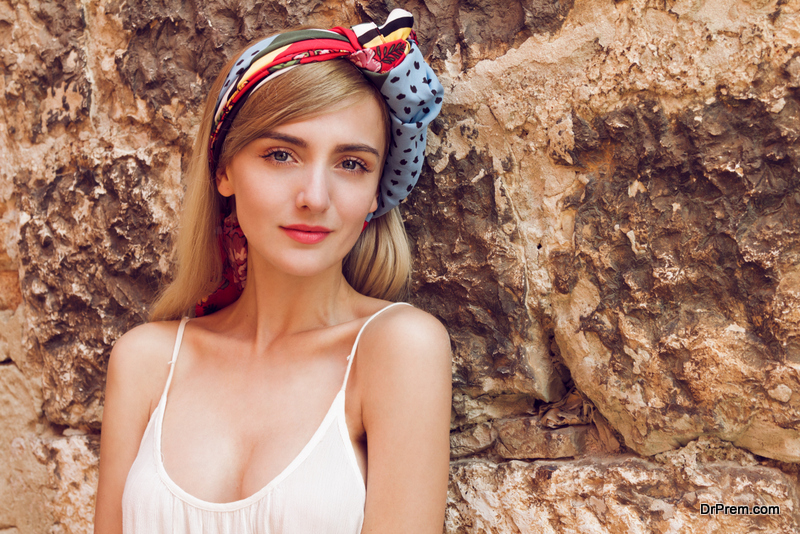 Headscarves are the latest trends and will always be in trend. With the changing time, the pattern, materials, color texture changes, but it will be one of the essential you have to have in your list. The headscarves as we all know is one of the innovative accessories we have which can be paired up in any occasion, season and with any dresses. You can style your headscarves the way you want as there are so many options to try depending upon your dresses. The brands like Saint Laurent and Gucci have come up with some of the latest fall and winter collection. One of the latest in fashion trends by the headscarves is covering faces with the scarves with bold colors keeping the prints minimal and sort.
Shine fabrics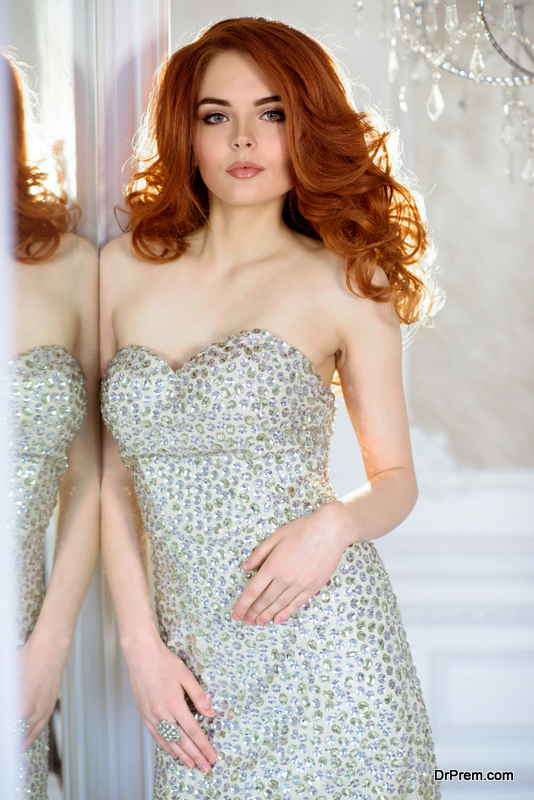 Last and most important fashion trend of this season is the use of shiny fabrics. The glossy finish looks in all the costume and dresses. Weather its leather or any other fabrics, this always look stylish. You can have a glossy pair of jackets and outerwear with a very soft and subtle tees and dresses. With the incorporation of one shine fabric, your whole look changes and you don't have to wear too many shiny cloths. This is the must-have fabric in your wardrobe to complete the latest fashion trend list.