Launched at Eurocucina in Milan earlier this month, the "Laundry Room Collection" by designer Terry Dwan as indicated by its name is a collection of furniture for a laundry room that includes a workbench, storage, washing facilities and a lounge area. Designed for Italian brand Riva 1920, the furniture concept presents the interior (cabinets) made in scented cedar wood that is a natural moth-repellent to keep the insects at bay, while the exterior (panels and doors) is finished in timber.

Offering several functional areas, the multifunctional unit integrates a traditional multitasking laundry, together with an ecological washing machine and a dryer by Electrolux. Equipping the steel workbench with sink, cabinets and wide drawers, the unit also includes a big wall of cabinets with different depths to store all your stuff neatly. The Laundry Room provides adequate space for a big cedar wood counter with a thin mattress covered with fabric to rest in comfort, and the dressing room lets you to dress and make up properly before leaving for office or an evening party.
The modular unit also discloses a flexible area, the Easy Laundry, for multi-tasking that you may equip as a small home-office. Last but not the least, there is an attached Home Spa that comes with a TV set, desk and a big leather bench for working out and relaxing in sheer luxury.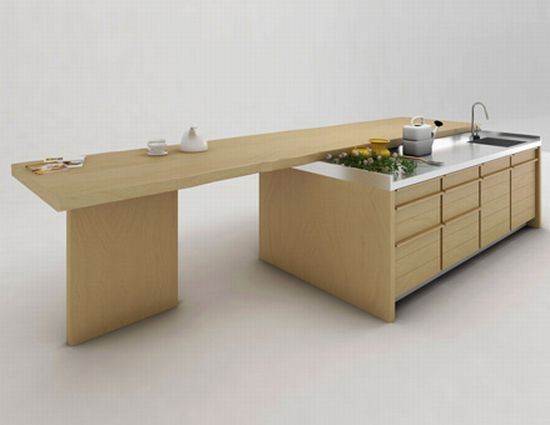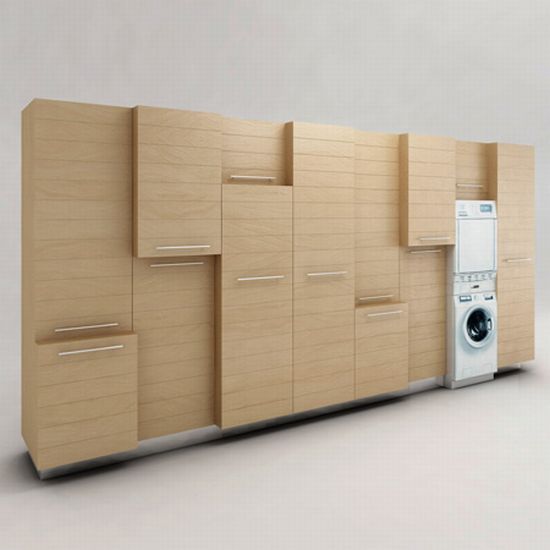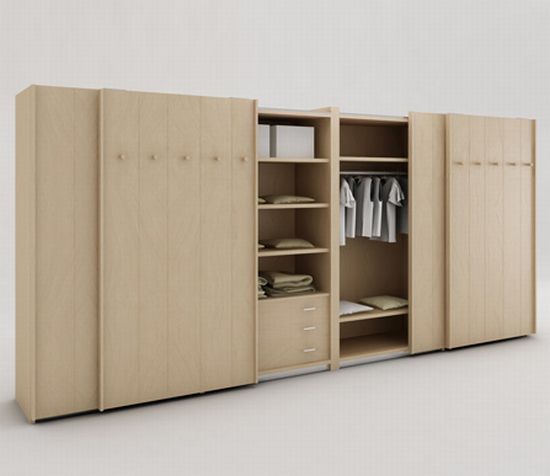 Via: Dezeen