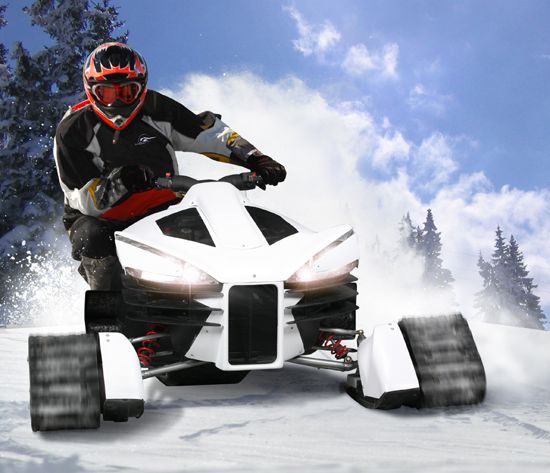 Ok so we might have all just come back from our vacations but it's never too early to start fantasizing about the one we're gonna take next. And just in case you were planning on going for a ski trip next time around, you certainly might be a whole lot interested in the all new Lazareth Snowtrack Snowmobile with Tracks concept. The brainchild of designer Ludovic Lazareth, the snowmobile features two driven tracks in place of traditional skis that lend the vehicle added traction during acceleration.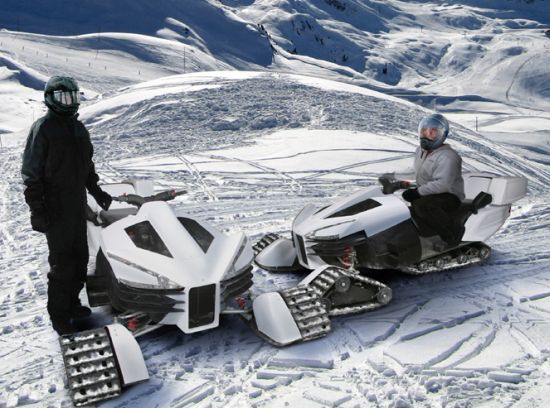 The innovation instantly benefits control while increase cornering speeds. The mean design also eliminates sliding allows you to power up early on giving you a certain upper hand in snow races.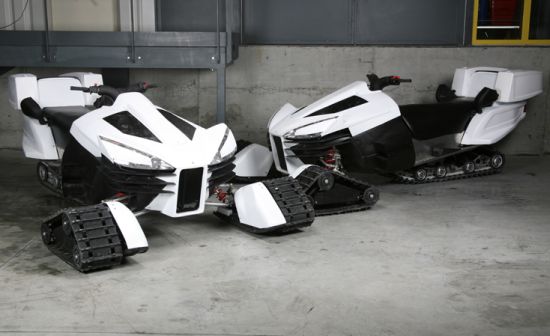 The yummy snow vehicle is just a concept for the time being but given its theoretical goodness we're sure a running prototype is just around the proverbial corner.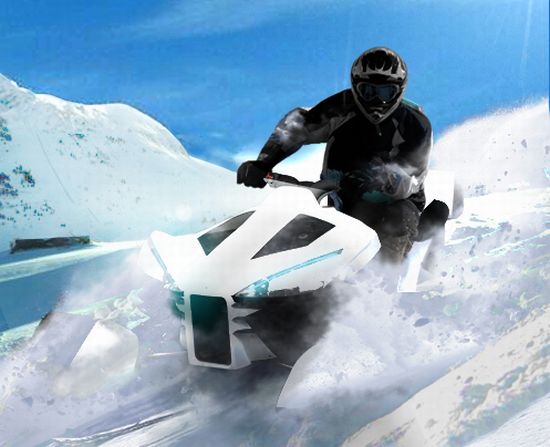 Source: Be Sportier