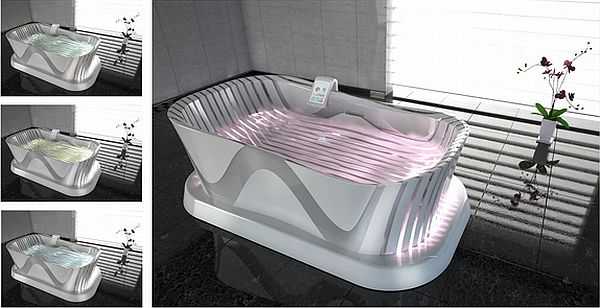 The LED Wave Bathtub concept was designed for Antonio Lupi Dressed Stone competition. This bathtub features a sandwich design of glass and marble illuminated by a LED system.
Structure
The system consists of glass slabs and marble. The glass slabs are called blanks and are 16 mm thick, whereas the marble is 40 mm thick. Both the glass and marble are glued together. Finally, the crude of the bathtub is fitted to give perfect shape. The bath tub can be conveniently placed anywhere in your bathroom.
How it works
The LED Wave Bathtub features an RGB LED system hidden inside its base. The lighting and water flow can be controlled by a control unit that features a touchscreen interface and a multimedia system. The communication is provided through wireless Internet access. The wireless control can also be used to set and control water temperature.
This futuristic bath tub eliminates the need for conventional water control systems like tap and water heaters. The LED Wave Bathtub gives you a soothing bathing experience surrounded by wonderful lighting. The soothing dim light of LED is available in different colors like green, blue and pink, so you can set them according to your mood.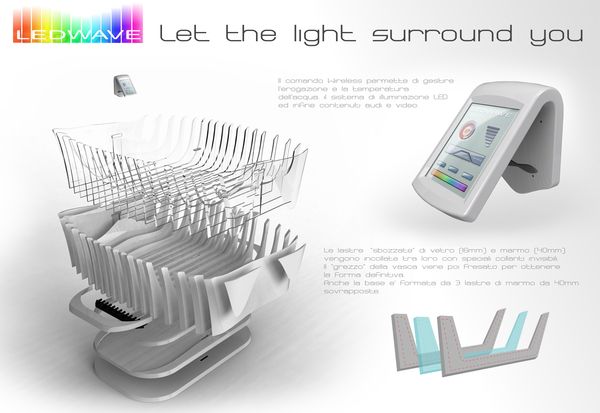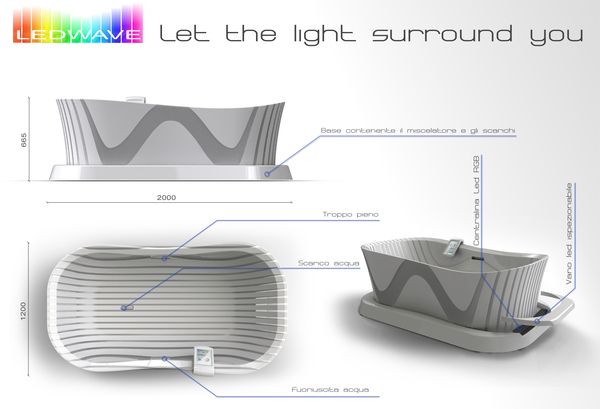 Via: Givingshape