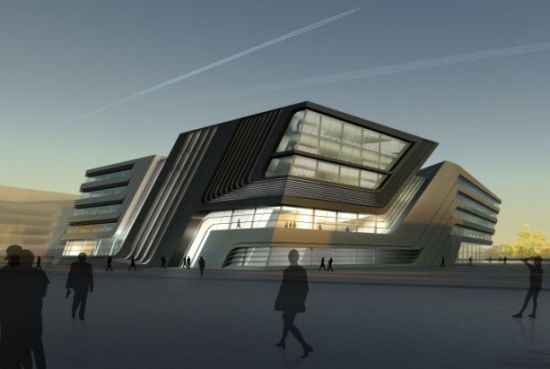 Resembling a cube with both inclined and straight edges, the Library and Learning Center (LLC) is gonna be the center of attraction at the University of Economics & Business, Vienna. Designed by Zaha Hadid Architects, the new structure will house a language laboratory, tutorial rooms, administration offices, student center, bookshop, cafeteria, clubrooms and event space, uplifting the services of the University. The design sees the exterior lines separate as they move inwards forming a curved space, which would form the central public plaza. Erected at the center of the new university campus, the LLC would be a polygonal block enhancing the mere purpose of a library manifold.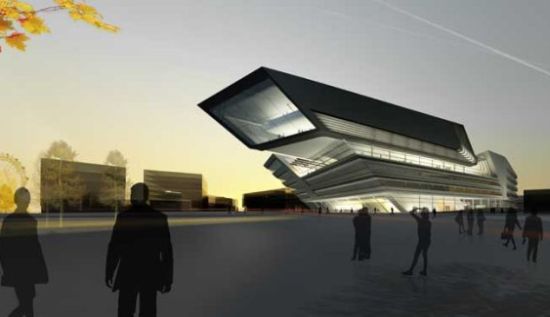 Design Status:
The new Library and Learning Center is the winning architectural entry by the Zaha Hadid Architects at the University of Economics & Business, Vienna.

Usability:
The Library and Learning Center will be more than just a library in the traditional sense. It'll be a multifunctional structure that will cater to different groups simultaneously. It will be a research and a service facility, a workplace and lounge, a place of communication and a traffic hub, in addition to the new library. A characteristic Zaha Hadid architectural design!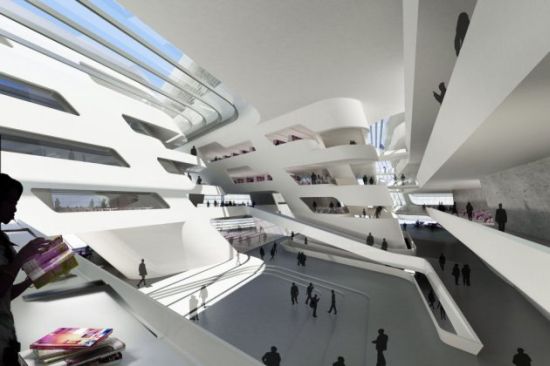 Via: Yatzer