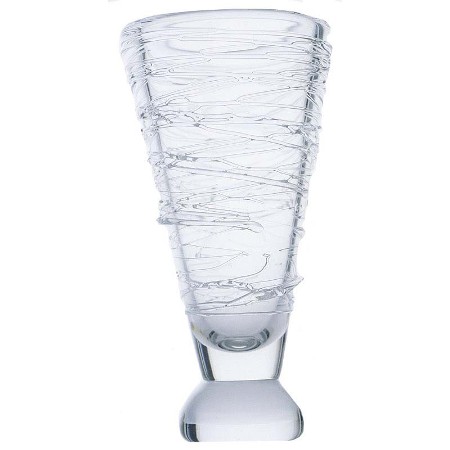 Designer duo William Brand and Annet Van Egmond like to experiment with the materials that go into the making of their revered chandeliers. While on one such journey, the duo ended up with a series of glass objects. It is the sheer genius of these designers which turns these byproducts into a desired object.
Assisted by expert craftsmen, the designer duo created stunning designs out of glass. These eye-catching designs are layered all around with fine wire-like lines of glass. The new designs are rightfully termed as liquid crystal glass objects because the unique treatment definitely gives these objects a crystal-like appearanvce.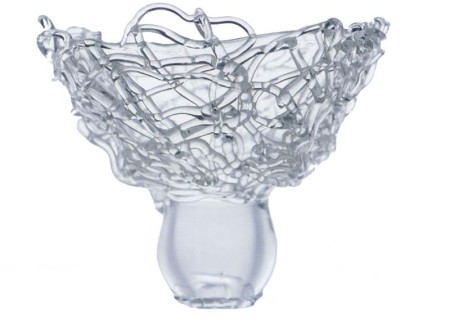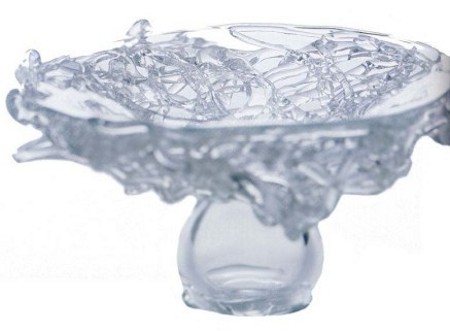 These celestial objects are the result of their continuous desire to explore the possibilities of creating exotic designs using the most simple of elements.
These exotic pieces of art will give a new dimension to the beauty of your home. You can choose between a vase or a bowl. The vase measures 7.9″ x 15″H while the bowl measures 15″ x 7.9″H. The vase costs $2,508 while the bowl sells for $4,600.
Click here to buy one of these celestial objects.