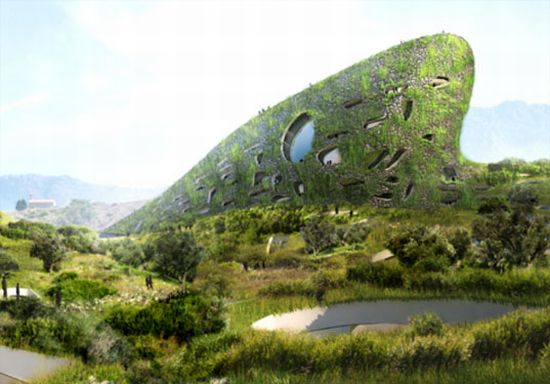 There are very few architectural designs that successfully materialize seamless integration of architecture with natural landscape. MVRDV has planned a grass clad luxury holiday resort for Aston Martin at Montenegro.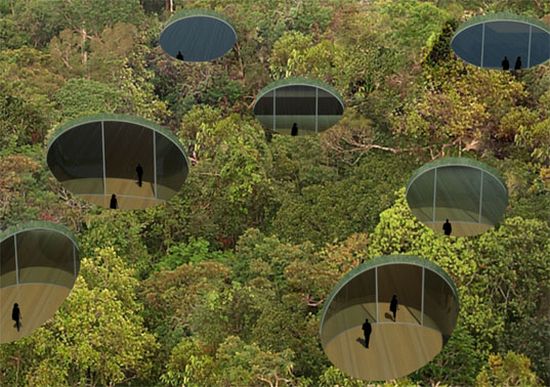 Dubbed as 'Galije' the hotel situated on a coastline the hotel design effortlessly combines sustainability with exclusivity that easily goes into hiding. The resort takes shelter underneath grass blanket which gets lifted in order to create space for other accommodating features. The more flat areas of the landscape host villas with private patios overlooking the sea.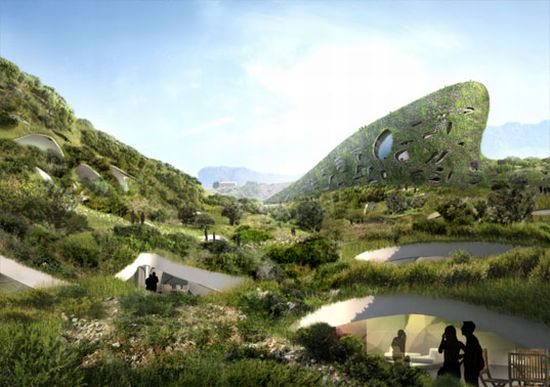 Except for the round windows which show through the grass nothing else reveals that the landscape is embedded with a resort that features 115 apartments, 87 hotel rooms, a restaurant, a pool, a parking lot and retail space.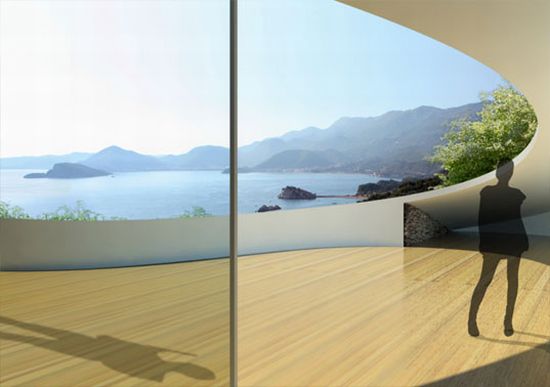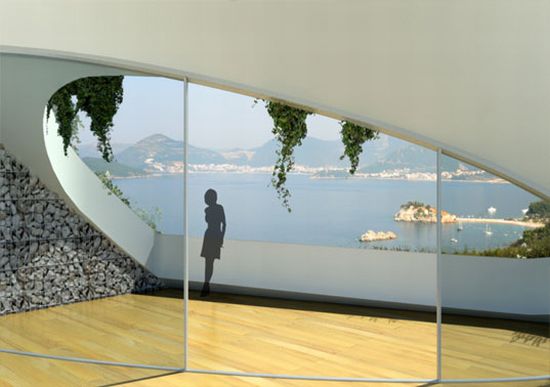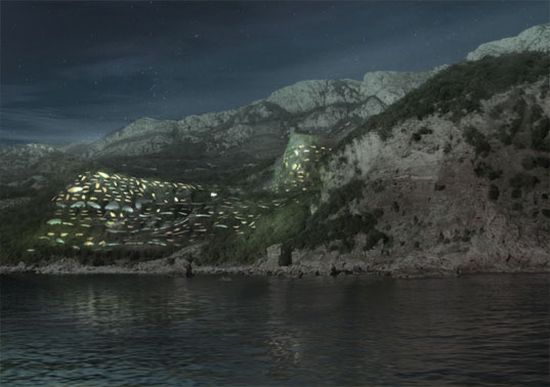 Via: Inhabitat