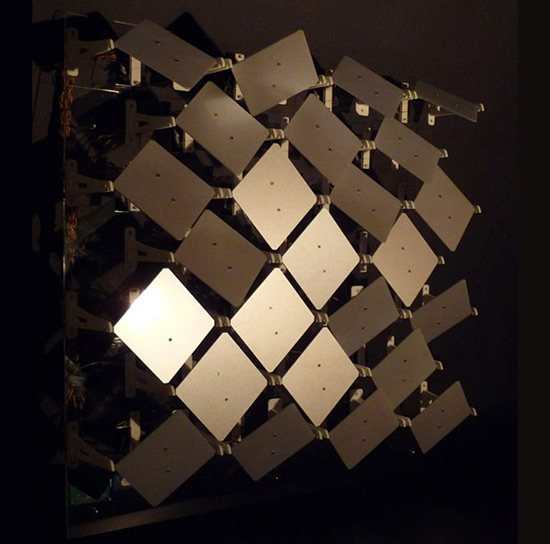 You may easily label designer Marilena Skavara's new interactive installation an adaptive facade but we prefer marking it as the thinking facade. The facade functional behavior is based on the performance characteristics of cellular automata.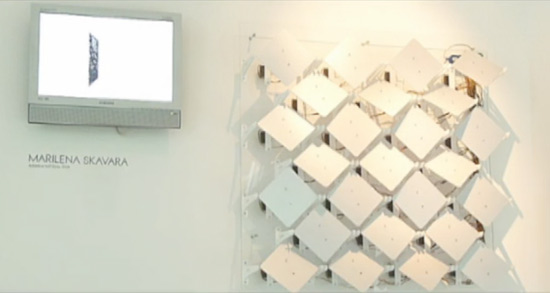 The installation is provided with an artificial neural network sensitive to amount of light received during different times of the day. This helps training the facade for various sun positions which adjusts and balances the shifts using patterns of cellular automata thereby ensuring optimal light intensity in the surroundings.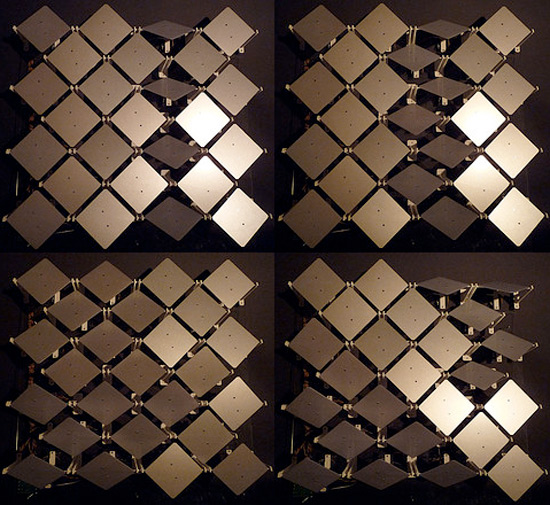 The fitting actually functions like a living adapting skin constantly training itself from the history of its own errors and achievements.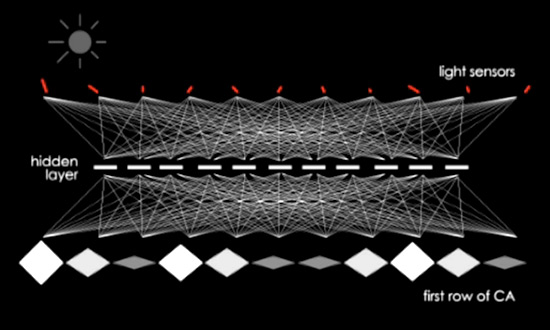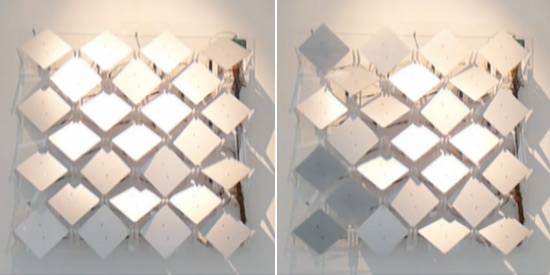 Via: DesignBoom