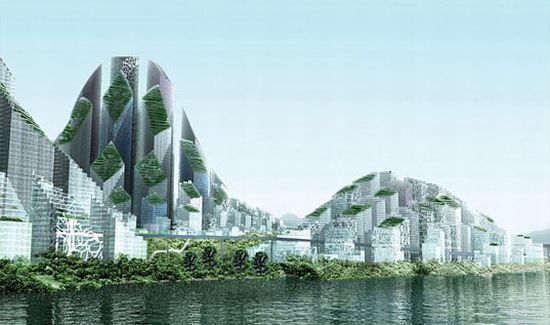 Architectural marvels like the Magic Mountains are a necessity for China's suffocated urban landscape. Such building designs promise visual break from awful monotony of towering structures dotting its skyline besides creating a healthy ecosystem. The Magic Mountains has been visualized as the green business district in Chongqing, China by the CEBO/Chongqing University team.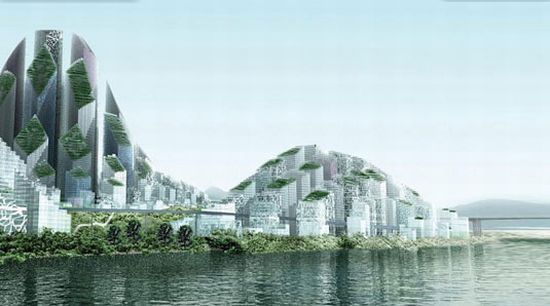 The design envisages geometric hilltops that have been specifically designed to match well with Chongqing's skyline. Composed of glass and steel, the energy-efficient structure has been equipped with passive energy generating systems like passive heating and cooling for winters and summers respectively. Apart from renewable energy generating systems, the mountain valleys will also play host to the waste water treatment plant.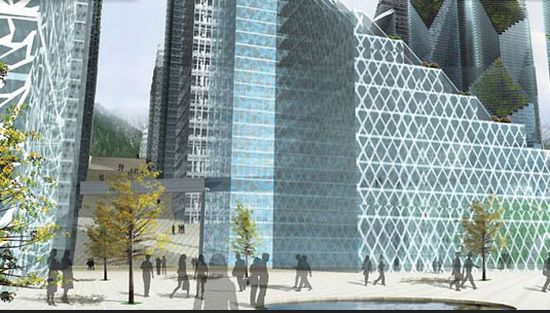 The hilly city foresees bicycle and pedestrian paths to get around instead of traditional means. The designing team expects that a combination of energy generating techniques will reduce the overall consumption of resources and energy by 22%.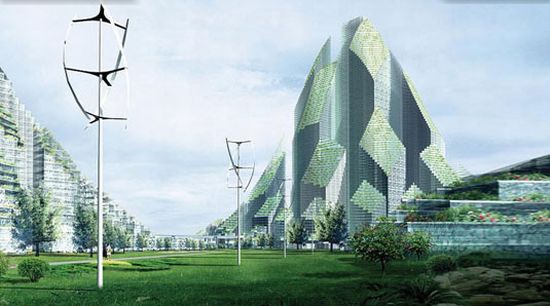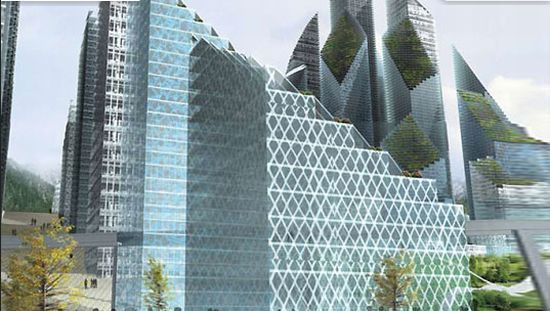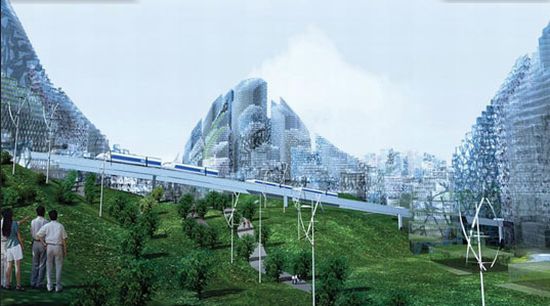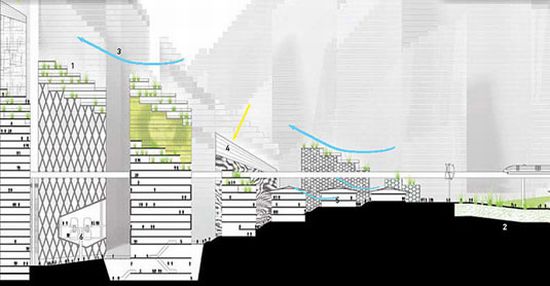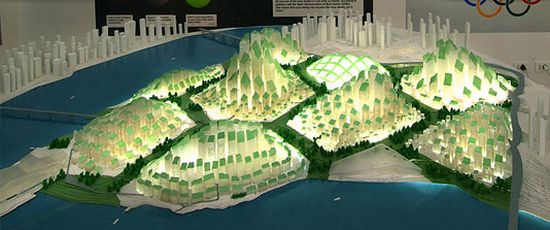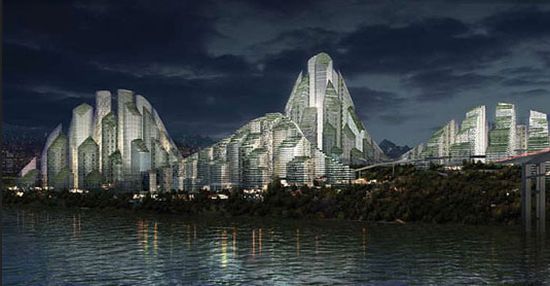 Via: Inhabitat