Portable and convertible furniture became kind of outdated when video chat and virtual hangouts replaced having friends over to one's backyard. But that doesn't mean that the market for minimalist, purely functional furniture has vanished. Today, these kinds of furniture items are used to make small-space living more comfy for apartment dwellers. Simone Simoncelli, Italian furniture and product designer extraordinaire, has used the needs and wants of such clients to fashion her highly stylish and practical Maisonette series.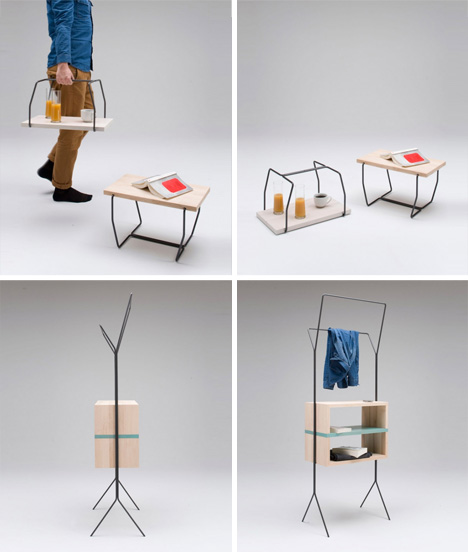 ---
The name of the furniture range literally translates into 'little home' and that is precisely what the multifunctional furniture series aims to fit into. Each of the three pieces of minimalist furniture in the Maisonette series has been given a dual function to enhance its functionality. The series comprises of a bookshelf, a trolley and a small table. The bookshelf, however, can also be used as a clothes hanger or a makeshift wardrobe space though we feel that one can also stick it against a wall and hang a mirror from its upper end and put it to use as a dresser or even a bathroom vanity.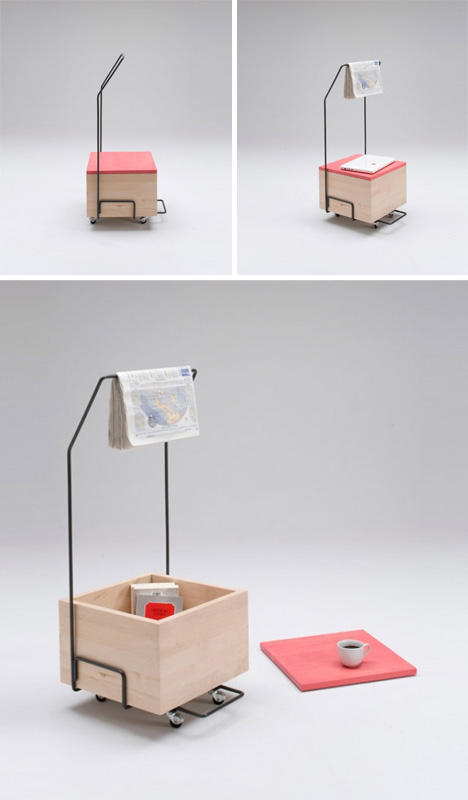 The trolley can also be used as a storage unit though we can totally see it being used as a rather low dinner table for two if one hangs a lamp from the pulling rod and throws two floor cushions at either end of it. The small table in the series also converts in an eating and serving tray though users are free to hang it from the ceiling and use it as a storage shelf in the bathroom, kitchen or living room. Created with simplicity and durability in mind, each item in the series is constructed using Adler wood in a natural finish and iron rods.