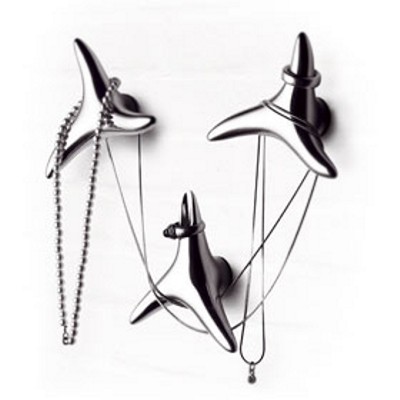 Your beautiful and enchanting jewellery deserves an equally enchanting place to rest when they are not embracing your graceful personality. Design company Menu has come out with a novel and pleasing solution to store your jewellery – just hang them on a specially designed jewellery hanger.
Designed by Louise Christ, the jewellery hangers come in a set of three exquisitely designed pieces which can be used individually or as a single set. Made of high-polish aluminium, each hanger is slightly different from the other, but appear as a compliment for each other.
You can hang your rings, bracelets, necklaces, earrings etc in the most pleasing manner on these hangers. Besides taking care of your jewellery, the elegant hangers will give a new dimension to the beauty of your wall.
Simply enchanting!