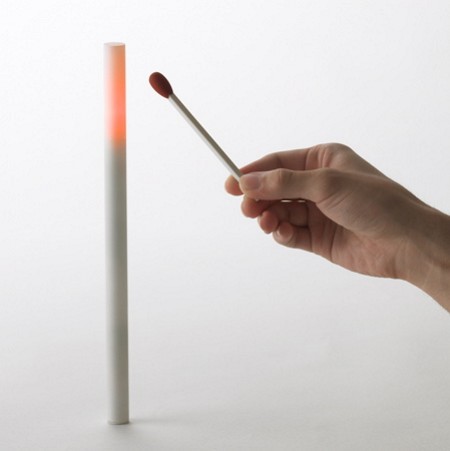 It seems the new lamp from Japanese brand Metaphys is facing a severe identity crisis. The Hono light is a sophisticated lamp which works on the principle of a candle.
The Hono light doesn't rely on any switch to illuminate itself. A gentle touch by a magnetic match is enough to ignite this beautiful lamp. Furthermore, you can turn it off just by blowing on it. It features a soft LED light source which even flickers like a real candle. The slender lamp is powered by a rechargeable battery. Isn't it amazing?
Currently on display at the ongoing 100% Design Tokyo exhibition, the Hono light strengthens our belief in the power of simplicity.