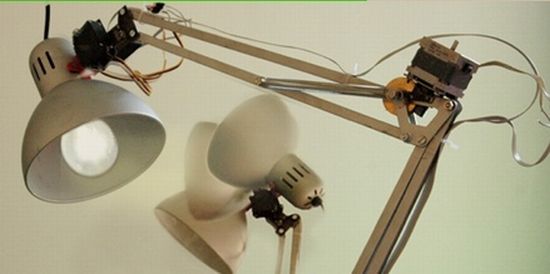 Mllamp Project seems to be an experiment by putting emotions in the things being used in our everyday life. The lovable desk lamp, which is popularly known as Luxo Jr. designed by Pixar, seems to have brought to life with this experiment by Mllamp. It has encouraged emotions by putting some intelligence to create such designs of the lamps.
The pair of lamps is so beautifully designed in human emotions that anyone who has a look at the design will immediately recognize it as the emotional human gestures through anropomorph character. All the designs can be related to human behavior and the creation thus gives life by putting emotions in lamps.
This is definitely a unique idea and will be appreciated by those who give emphasis on life and emotions. It seems that the nonliving products have also come into action and are ready to feel the life's joys and sorrows. All the main and commonly seen human behavior has been tried to put into action with the help of these lamps.
Via: Slashfilm