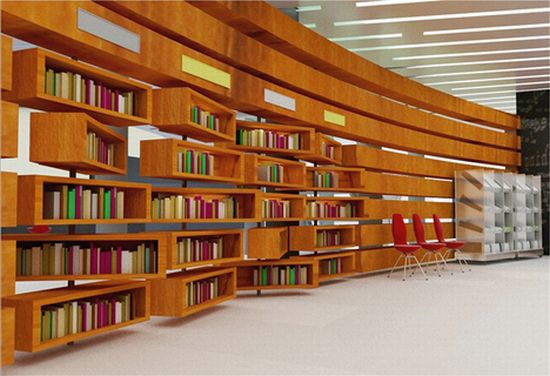 We have been left inundated by a torrent of designs inspired by consumerist culture. Luxurious houses, chic offices and plush shopping malls are the only visual landmarks to the near absence of a library with inviting interiors. Designer Mihaela Stojanova has designed a library with stylish and well groomed interiors that give young a chance to choose between a video arcade and a reading place.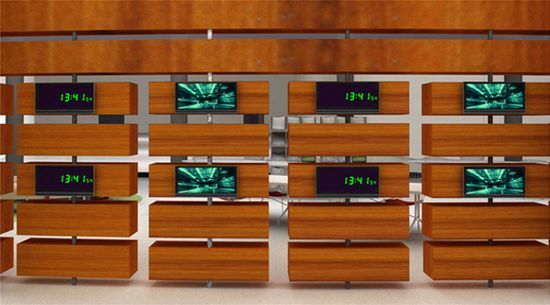 What lends unique freshness to Mihaela's design for the library on the first floor of the Multimedia Library and Exhibition Center is the 'box shelves'. The box shelves are basically wooden blocks with integrated shelves for keeping the books. The modular shelves rotate independently round a metal bar and are used both as a curtain between the hallway and the library and also for book storage. In fact the shelves can also be placed anywhere within the library to give a different look to the interior and the exterior.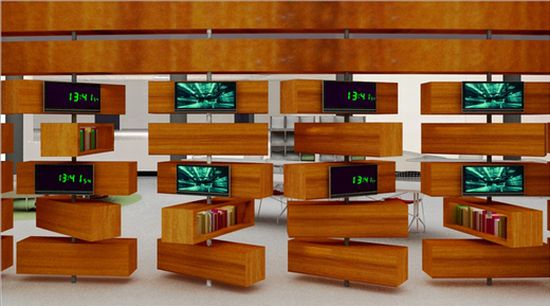 The most interesting aspect of the shelves is the digital display hung on its backside. These provide vital information about book and media library, announcements, news and many other things.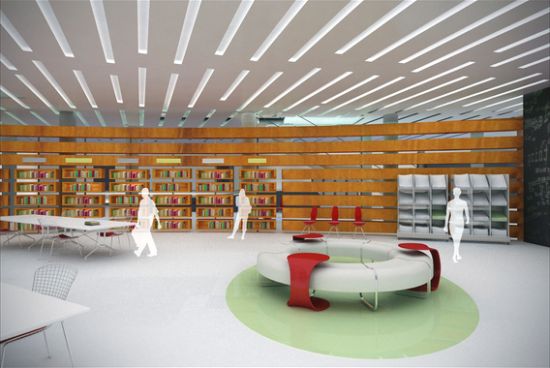 Via: Behance