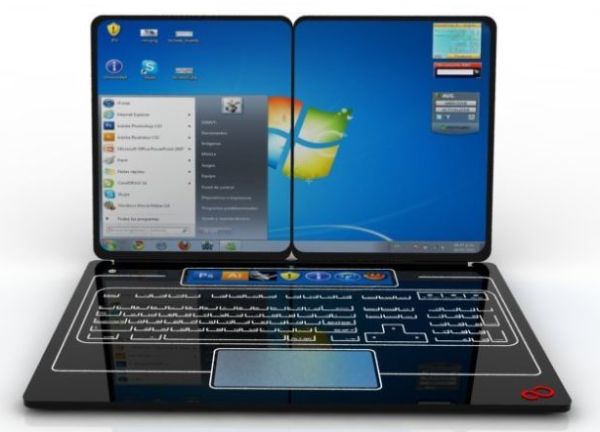 After kitchens, its time that our PCs get the modular trait as well. Juan Esteban Velez has designed one such product, which has been named "modBook" PC concept. For bringing this creation to life, Juan joined hands with students of Industrial Design Juan Felipe Uribe, Juan Camilo Restrepo and Juan Pablo Castañeda of Pontificia Bolivariana University.
The facade is worth drooling over and comes wedged with a quality to shower three different experiences. The screen can be split into two tablets, measuring 7 inches each, while the base can be swapped into a handy entertainment device perfect for any dwelling. The two screens will individually act as a multimedia and business tool. When all the three parts are coupled they give birth to a specialized product suitable for 3D rendering, video, music edition and many other tasks.
PC concept 'modBook' will collide head-on with other products at the 2011 Fujitsu Award. It will endow the user with a power of mobility and entertainment, wedged in one. With so many amazing features, it is ready to take over the powerful PC, tablet and laptop market without any doubt. It has been given cool and attractive looks that will make the onlooker fall in love with the product instantly. The ultra stylish 'modbook' will take you on a dream ride with its modular nature.
[Thanks Juan]