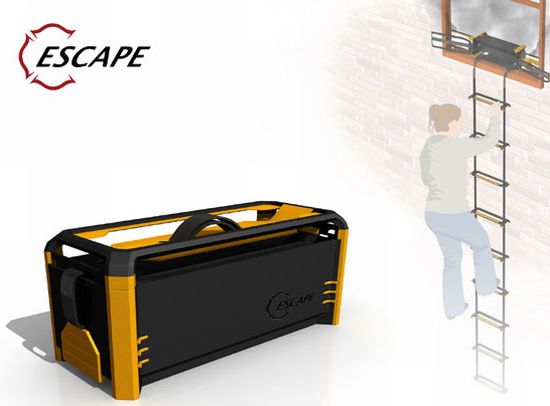 Isn't it a great idea to have a fire escape ladder at home? But then, where are you going to store it and moreover, it won't be that easy to run around the house with the heavy thing looking for the safe window. All we need is a portable, lightweight fire escape ladder, and a Purdue University student named Nora Flood has come up with a very effective solution. She has designed Escape, a ladder that uses the window frame for support rather than hooking onto the windowsill. Her design earned first place and $2,400 at the 16th annual Student Design Competition, sponsored by the International Housewares Association. The Escape is compact, easy to store and easy to use. The ingenious design of the Escape portable ladder solves many issues linked with traditional fire escape ladders. Since window frames could be of different sizes, the Escape expands to fit the size of the frame.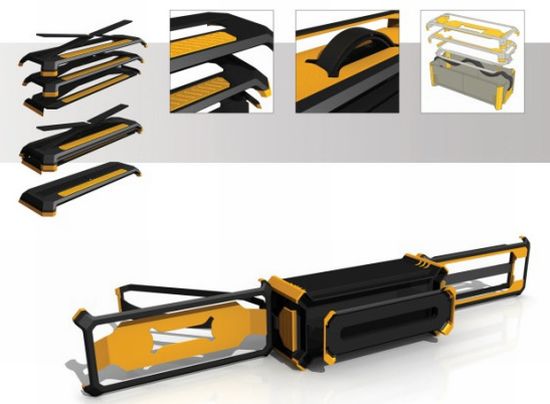 Nora Flood, on her innovative concept, cited…
The design for Escape was driven by my mom's fear of having a fire in her house and not being able to get out. Based on deep research, I identified problems with existing fire escape ladders, and looked for new solutions and ways to merge them to make the user's experience as simple and risk-free as possible.
All the winning entries at the design competition addressed real life issues with innovative product concepts.
Via: InventorSpot/HouseWares