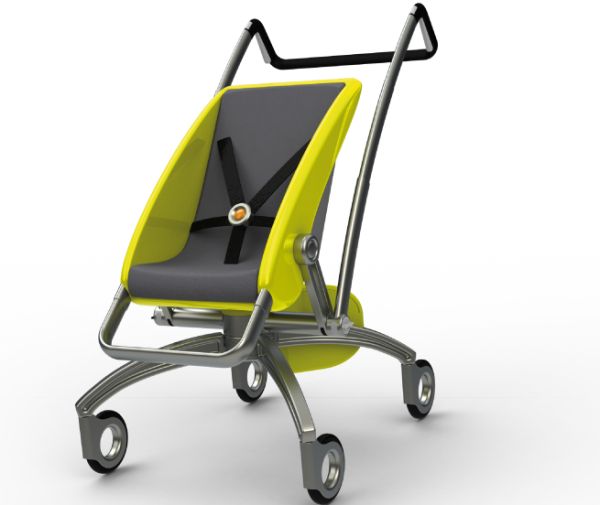 Multifunctional products manage to fetch a lot of attention in this fast paced world. Monocart, designed by Singaporean designer Ka Wai Ng, is one such product that will happily bow down to everyday needs. It will manage to loop in a lot of people with the facilities it is capable to provide.
Are you out shopping for grocery and forgot to carry your child's stroller? Well, simply take out the stroller attachment and push all tensions out of your life. Use it as a seat while gardening and carry all tools till the garden in the cart. The cart has a transformable base frame that can be wedged with a variety of attachments. It will shower a user with endless options and leave him impressed.
Elderly always have a problem walking without support. Why invest in an additional product when you have Monocart at your aid? Simply switch it to the walker mode and see it act as a great assistant for adults. All the attachments can be detached without much effort. It also has attachments for luggage, backpack and golf case. Use it while traveling or shopping, the easy-to-use cart will always be at your service.
[Cheers, Ka Wai Ng]