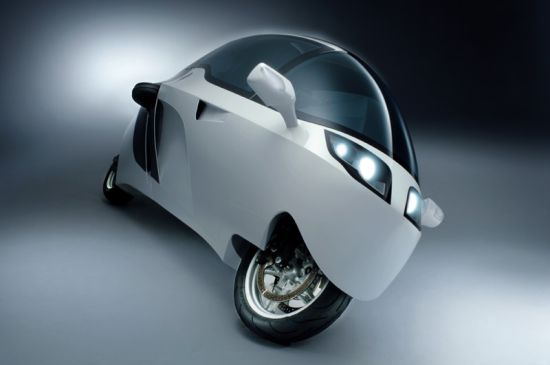 Motorcycles with cabin aren't too new but this motorcycle called the MonoTracer will leave you gasping even while standing still. First, lets have the design. The colour white abounds the entire outer structure which in itself is very slippery, I mean aerodynamic and futuristic. The front end has a couple of headlamps and looks a little gawky with the eggy design. Darkish glass starts at the front and extends all the way up to the rear of the MonoTracer forming a cabin for it's rider and pillion placed one behind the other in comfortable car-like seats.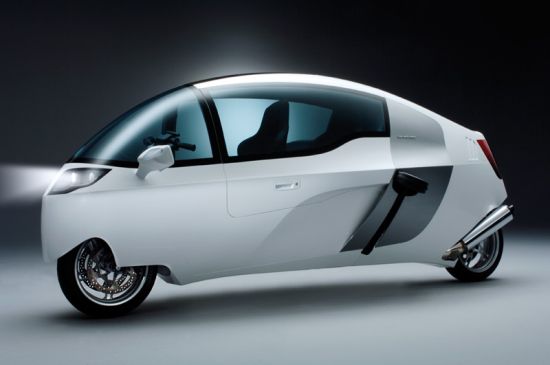 Looks wise, the MonoTracer will grab eyeballs, but does it have the push to leave people stunned? Read on to find out. The MonoTracer, I'd call it the tracer bullet, has some stupendous performance figures that left me completely floored. It hits a very fast 250 kilometers per hour and gets there pretty fast, with 0 to 100 k's coming in 5.7 seconds. All this, courtesy a 1200cc in-line, four pot, BMW mill doing service in the MonoTracer, not to mention the motorcycle's relatively light 460 kilos. That is some performance, which puts the MonoTracer right into the league of the R6's and Gixxer 600's of the world.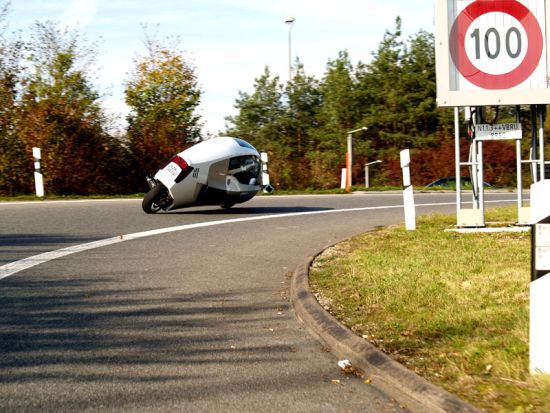 You can achieve a physics-defying lean angle of 52 degrees on the MonoTracer to be even-stevens with terra firma. The MonoTracer, being a motorcycle has a respectable turning radius that makes it inherently maneuverable in crowded urban streets and it sips just 4 litres of petrol every 100 km's. It's virtue of being a 2 wheeler saves you from shelling out your precious money to the taxman. But, you can't have your cake and eat it too. Here comes the party pooper in the form of the MonoTracer's price, which is a very expensive Euro 52500 plus taxes. That is one very expensive set of two wheels.
Via: automotto