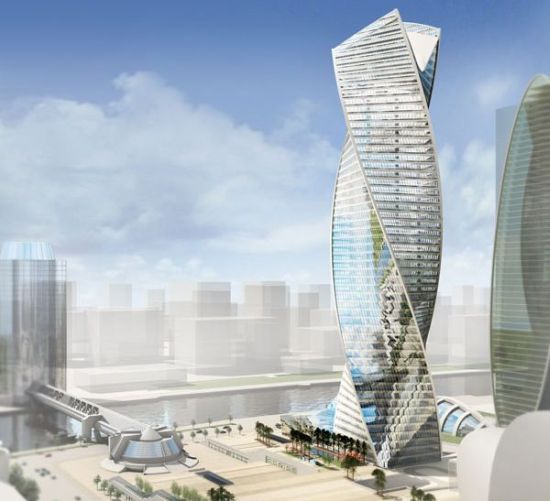 You must have seen dime a dozen skyscrapers in eclectic shapes. If the building must stand out in the crowd, it must be a class apart. How about a building with a twist? Yes, A building that looks like it is about to turn and twist and shake a leg all the time. Moscow's City Palace Tower, designed by noted architect Tony Kettle is a 46-storeyed building inspired by the movie 'The Kiss'. The most interesting aspect of the building is the Wedding Palace where the Russians will exchange wedding wows to start a new life together.

The wedding palace will have two halls to accommodate over 200 guests and a ball room with a breathtaking view of the Red Square. Apart from the Wedding Palace, the building will also function as prime office, retail and civic space, and house a museum.
Our proposal for this building is deeply rooted in its place and is both a contextual response to the City of Moscow and an emotional response to the brief which included some unusual but important public functions.
says the architect. Now, this one is sure to become a major landmark of Moscow.
Via: e-Architect