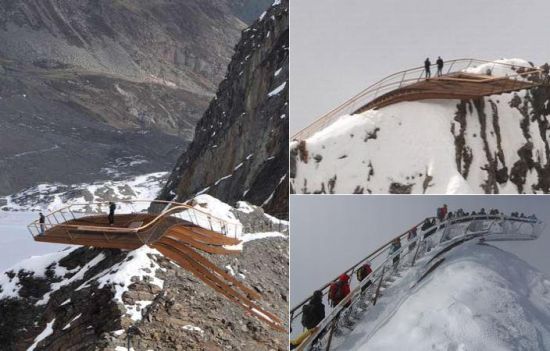 Snow-laden mystique mountains spontaneously catches the eye, but only daring mountaineers or professional skiers get the chance to view and appreciate the awe-inspiring as well as scintillating design of mother nature from close quarters. However, Innsbruck-based architects have different ideas in taming the wildest furies, mountain and glacier, of nature by constructing a mountain-top viewing platform, Top of Tyrol, in Austria. The platform is fabricated with a grillage of beams, covered by gratings, while Corten-Steel is used to build curved railing.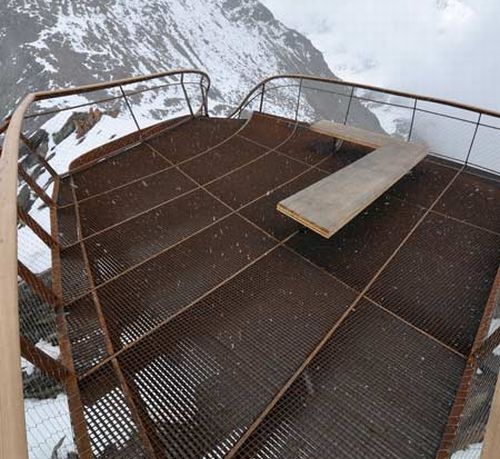 Design Status:
Top of Tyrol, is a complete viewing platform, which is located 3200m above sea level at the Stubai Glacier in Tyrol, Austria.
Usability:
The Top of Tyrol will not only allow a steady platform for professional mountaineers, but also help differently-abled people to view and seize the beautiful snowy mountains.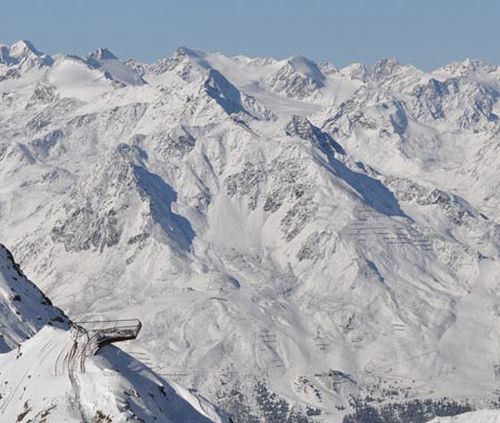 Via: Dezeen
Designer:
Astearchitecture