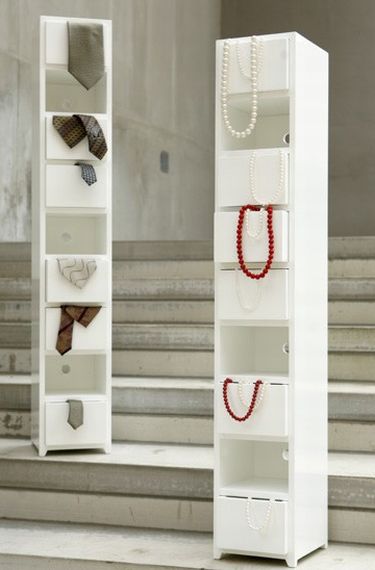 The tenacity of a designer's imagination cannot be mapped by mere mortals. These drawers designed by Na-Hee Park stand as a perfect eye-opener for anyone who thinks he has done the impossible task of scanning the mind of a genius.
These highly-deceptive drawers are the best mirage I've ever witnessed. They put up a sophisticated show of designing excellency and pose as a pair of elegant drawers, each holding a couple of accessories for a man and woman. The image is further strengthened because of the partially visible accessories peeking through the openings of the drawers. But when we give in to our voyeuristic instinct and decide to peek into these drawers we realize, it is nothing more than a facade.
Honestly speaking, I'm in love with these non-functional drawers.