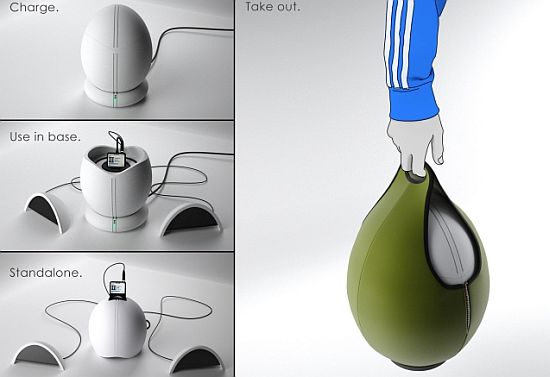 The egg has been sitting on the designer's mind for long. Egg-shaped salt and pepper shakers, paper weights, jewelry, armchairs, lampshades and very recently a mobile phone were made. Now Gabriel Nathan's music speaker system has taken its turn in incarnating itself as an egg. I think the designer psyche that searches for completeness and elegance in form has an inherent affinity for the egg.

You just need to crack Gabriel Nathan's egg in the middle (I mean open it).I guarantee the yolk of this egg made up of a subwoofer and a pair of dynamics, not protein, is not going to mess up your hands! The base station of this modular device is MP3 player compatible and the speakers are attached to it via long wires. It does look convenient enough to be used in a portable mode, but I think a wireless speaker-base connection would have made this already sophisticated device truly portable.
Don't miss out on the trendy case in which you can carry Nathan's egg. This is one egg that is not going to give you bird flu for sure. Go ahead and indulge in the musical pleasure that it offers.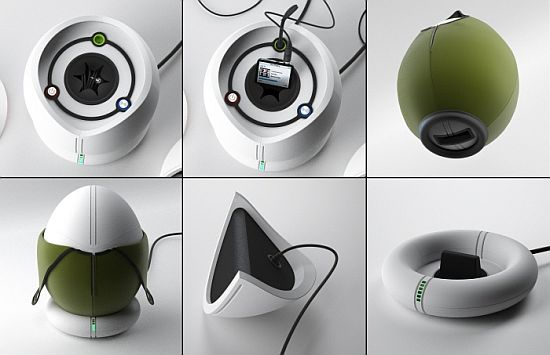 Via: Novate