The new twist to Arabic architecture has ensured that the architectural designs retain the traditional elements while giving it a new appeal. The occupants of modern Arabic buildings and homes enjoy the same luxurious style of their ancestors, coupled with modern comforts. With support from the government, modern Arabic buildings are surfacing as beautiful and sustainable architectural designs. Islamic decor for modern Arab architecture has been seamlessly used to recreate outstanding Arabic home interiors which are elegant, graceful, and filled with modern comforts.
New twist to Arabic architecture creating architectural works of art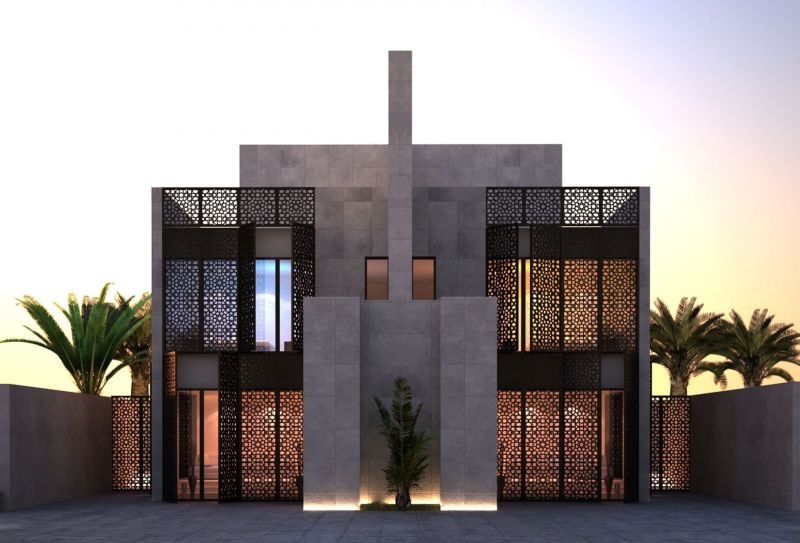 Image Source : idolza.com
Modern architects are incorporating Islamic decor ideas in all aspects of a building – including the interiors. This allows the buildings to remain rooted in local architectural design and yet incorporate modern design principles. Local materials such as marble, ceramic tiles, plaster, glass, wood, and metals are used, along with cement and concrete to produce architectural marvels. Modern Arabic buildings can have hardwood floors, just like any other building in the world. Combined with traditional stained glass, latticed windows, floral decor elements and other motifs, the modern look for Arabic architecture examples is simply stunning.
Elements of traditional Arabic architecture
Islamic decor for modern Arab architecture is based on these Arabic design concepts to create wonderful home designs.
Geometry
The essence of Arabic design is geometry. Architects are now merging geometry with modern themes to offer a new twist to Arabic architecture. The hybrid design formation is exquisite, unique, and contemporary. Screens made of modern materials are an example of modern meeting the ancient architecture.
Arches
Arches are another element of Arabic architecture that also contributes to the modern look for Arabic architecture examples. The usage of arches depends on personal style and design choices of homeowners. Arches can be simple, yet elegant. They sync with any modern minimalistic design.  They can also be used in opulent design schemes too.
Ambiance
The ambiance of the interiors can be created with the help of some clever lighting. Low lighting in dim golden hues and antique looking features gives it a unique Arabic touch. Lighting can also be used to enhance contemporary design and add a new twist to Arabic architecture.
Accessorizing
Interior designers designing a modern Arabic home can make it modern or traditional with the help of interior decor accessories. Gold colored accessories or metal accessories with ceramic vases etc will give it a more Arabic look. The number of accessories can be more or less, depending on the look that the designer wants to achieve. 
Some grand examples of modern Islamic architecture 
Sheik Zayed Grand Mosque
Image Source : gulfbusiness.com/
This mosque was commissioned to be built by Late Sheikh Zayed bin Sultan Al Nahyan, in UAE. He wanted the mosque to represent the diversity of Islamic architecture. The mosque is the third biggest mosque in the entire world. It took 10 years to complete. 38 contracting companies and over 3,000 workers worked on it. Marble, gold, crystals, semi-precious stones, and ceramics were used to embellish the amazingly simple exterior. The finished look is that of timeless beauty and a testament to incredibly beautiful Arabic craftsmanship. 
American University of Sharjah (AUS)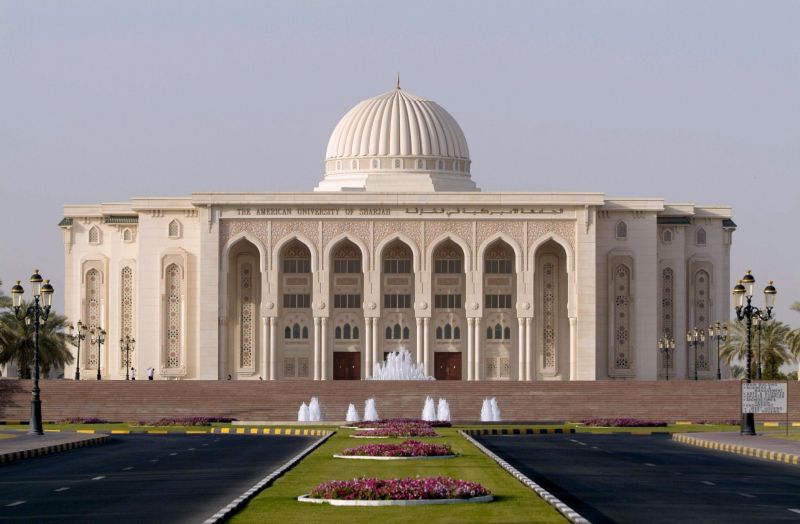 Image Source : aus.edu
The American University of Sharjah is another example of modern Arabic construction which is rooted deeply in Arabic traditional design. The numerous arches and domes are typical Arabic motifs which have been included in the design. AUS is spread across 1,600 acres and has all modern facilities such as a gym, a sports complex, and so on. The University's breathtaking beauty is an amazing background for students who are lucky to study here.
The Palm, Jumeirah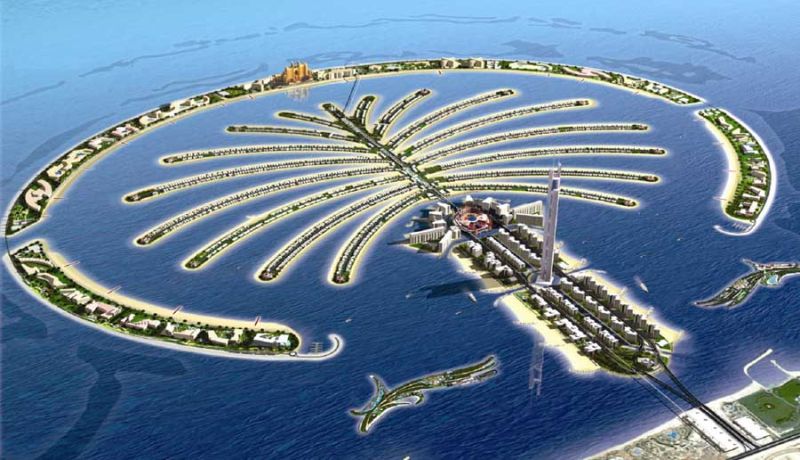 Image Source : vizts.com
The Palm was built on the artificial archipelago in UAE, jutting out onto the Persian Gulf. The hotel was constructed to represent Atlantis, the lost city, but with an Arabian look.
Dubai Mall
Image Source : travel.usnews.com
Dubai mall is more than just a mall. One can ice skate as well as view 33,000 specimens of marine life in the acrylic paneled aquarium. And, of course, you can satisfy the shopaholic in you more than 1,200 shops to choose from. 
Burj Khalifa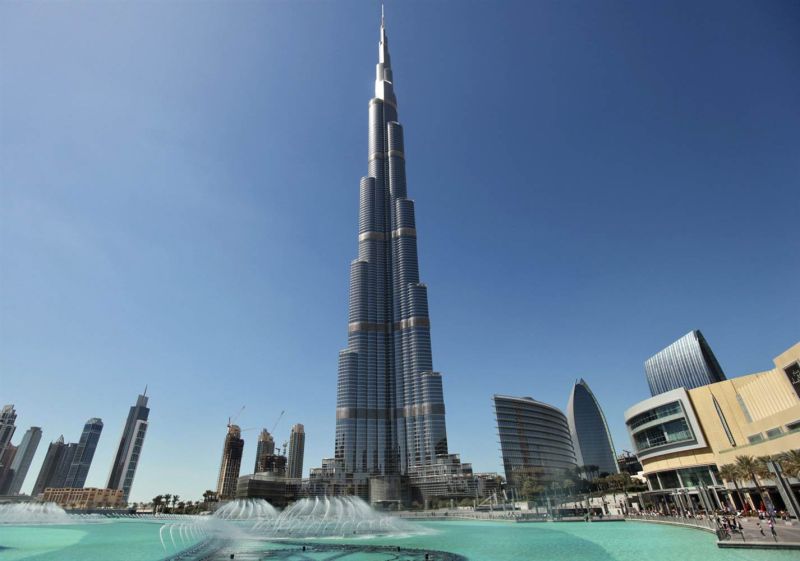 Image Source : nbcnews.com
Burj Khalifa the tallest building in the world at 2,722 feet. Burj Khalifa represents modern Dubai, which focuses on tourism as well as oil. 
Modern architecture has much to gain from traditional Arabic architecture. With new twist to Arabic architecture, the Arabic heritage will be preserved for eternity, and the resulting buildings will be held up as examples of seamlessly blending the ancient and the modern.